The Campamento is a project closely linked to its city, A Coruña. It is a small seaside town in Galicia, in the north of Spain, home to young creators who are betting on projects in different fields that inspire us enormously.
The city cannot be understood without the energy arising from these initiatives, introducing design and innovation in the lives of both adults and children.
We have visited David, Anxela and their baby Penelope, and they told us about their projects and how they transmit their passion to their daughter.
David Rodriguez has a small workshop next to the town hall square called Relojeria Nemesio, where he repairs all kinds of watches. The care and detail required by his profession is reflected in this space, tailored to his needs.
Among many other commissions, we can mention one that has been highly celebrated in his neighbourhood: the restoration of the town hall clock, which hadn't worked properly for some time. We could say that David marks the times of the city.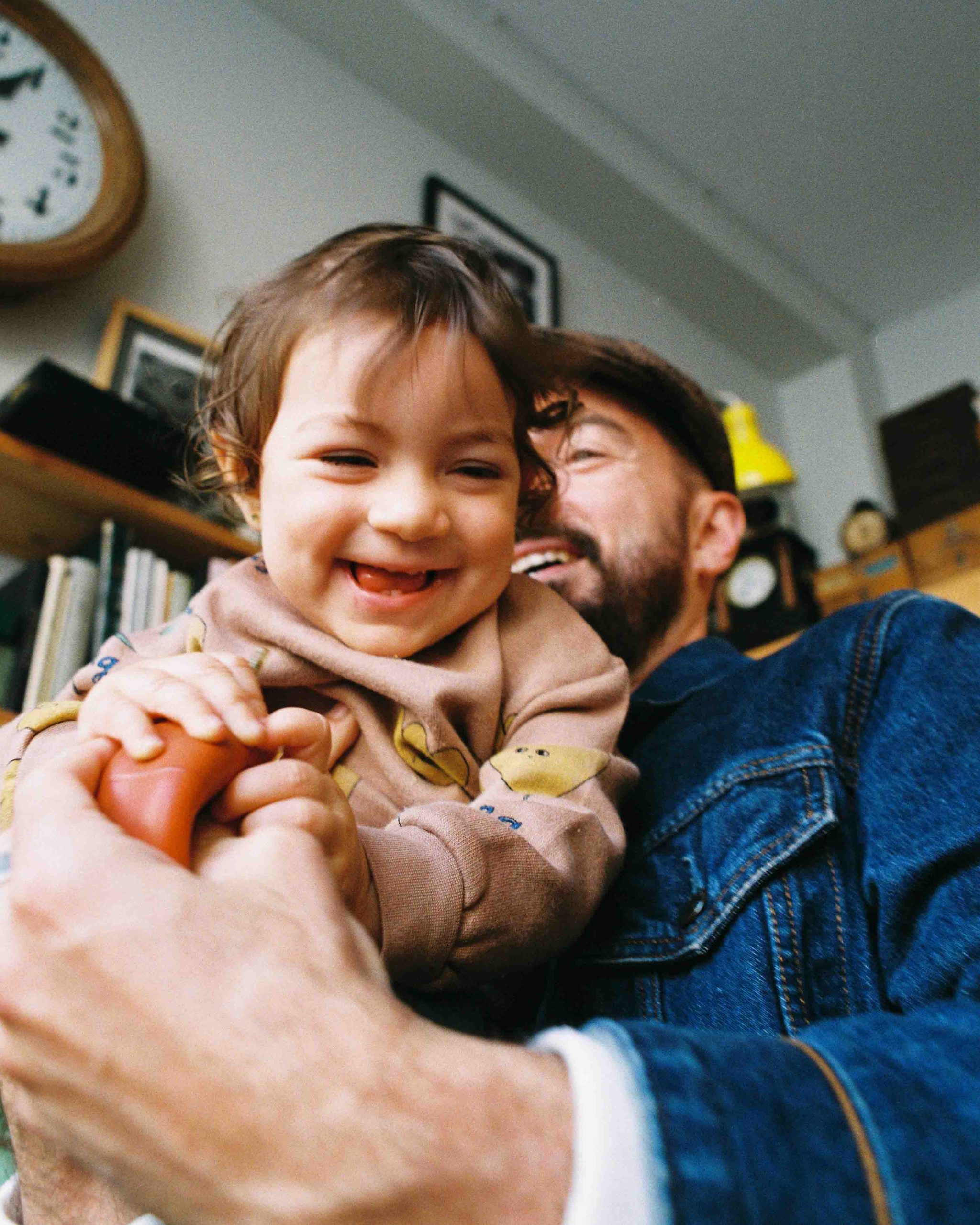 David, are you punctual?
David: Always! I'd rather wait than keeping people waiting for me!
What does time mean to you?
D: The only commodity that is neither bought nor sold.
Has this concept changed since Penelope's birth?
D: The concept has not changed, but the way of using it has.
How is Penelope's relationship with Nemesio's watches and tools? Has that relationship changed as she has grown up?
D: Of course. We try to share our work with her. She is very young at the moment, but it's important that she understands how we make our living and, above all, that if you like what you do, everything changes!
Penelope loves coming to the workshop and helping me "tidy it up". She plays with the hammers and wants to get her hands on the watches, but well… little by little (laughs).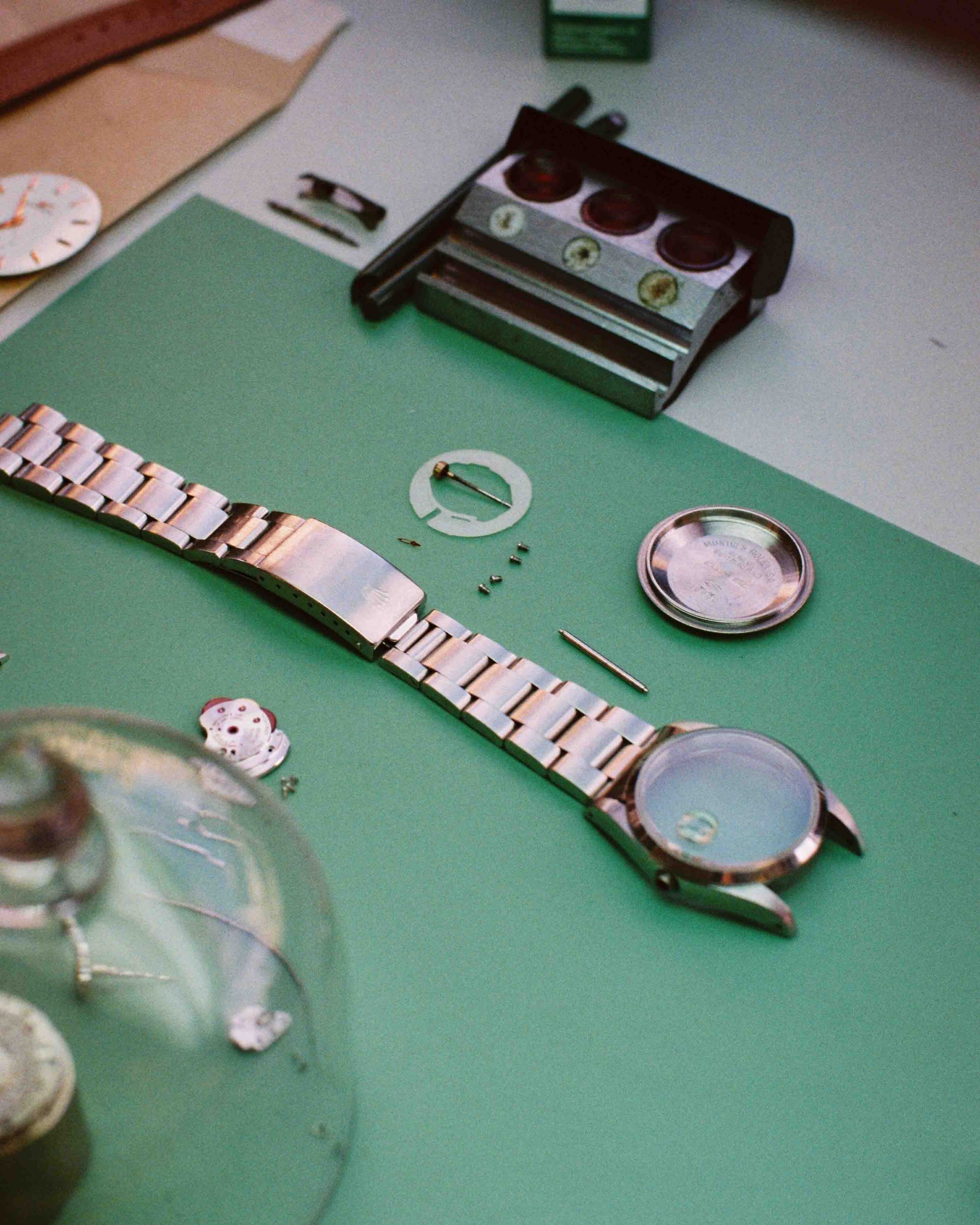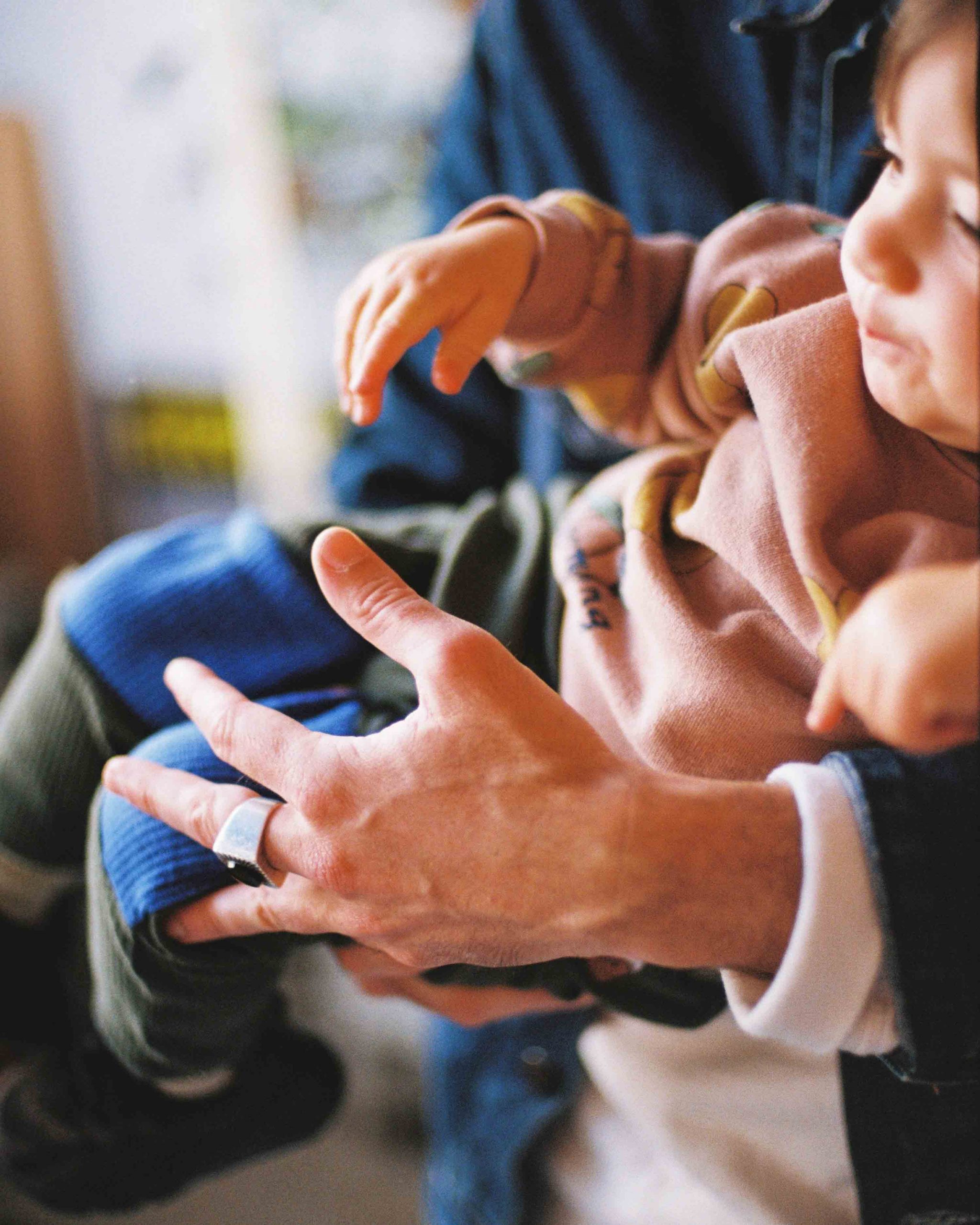 In a world where the dynamic has been "use and throw away", repairing things is an act of rebellion?
D: Definitely! Not only for being more sustainable and responsible: we believe in things well done that pass from generation to generation. If we have to change them, let it be because we want to and not because society imposes it on us!
What does it mean to you to be the watchmaker who winds up the city hall clock?
D: Well, to be honest, I don't find this very exciting. It's too binding and repetitive, though it can be fun in a way. If I have to mention one thing, it is the restoration of the clock after more than 100 years of use. That will remain there and I will be able to show it to Penelope for many years.
"Above all, let her know that we are happy with what we do, and that hopefully she will find her way and will dedicate herself to what she likes".
Anxela Rodriguez is passionate about floral art and runs Bendita Flor flower shop, a space where every detail is taken care of. It is a mixture of a traditional florist and a workshop where she teaches floral art to her neighbours.
She also collaborates with different brands. Her floral art creations form the sets for photo campaigns, a favorite field for her professional development, which gives her a space to express her inner world.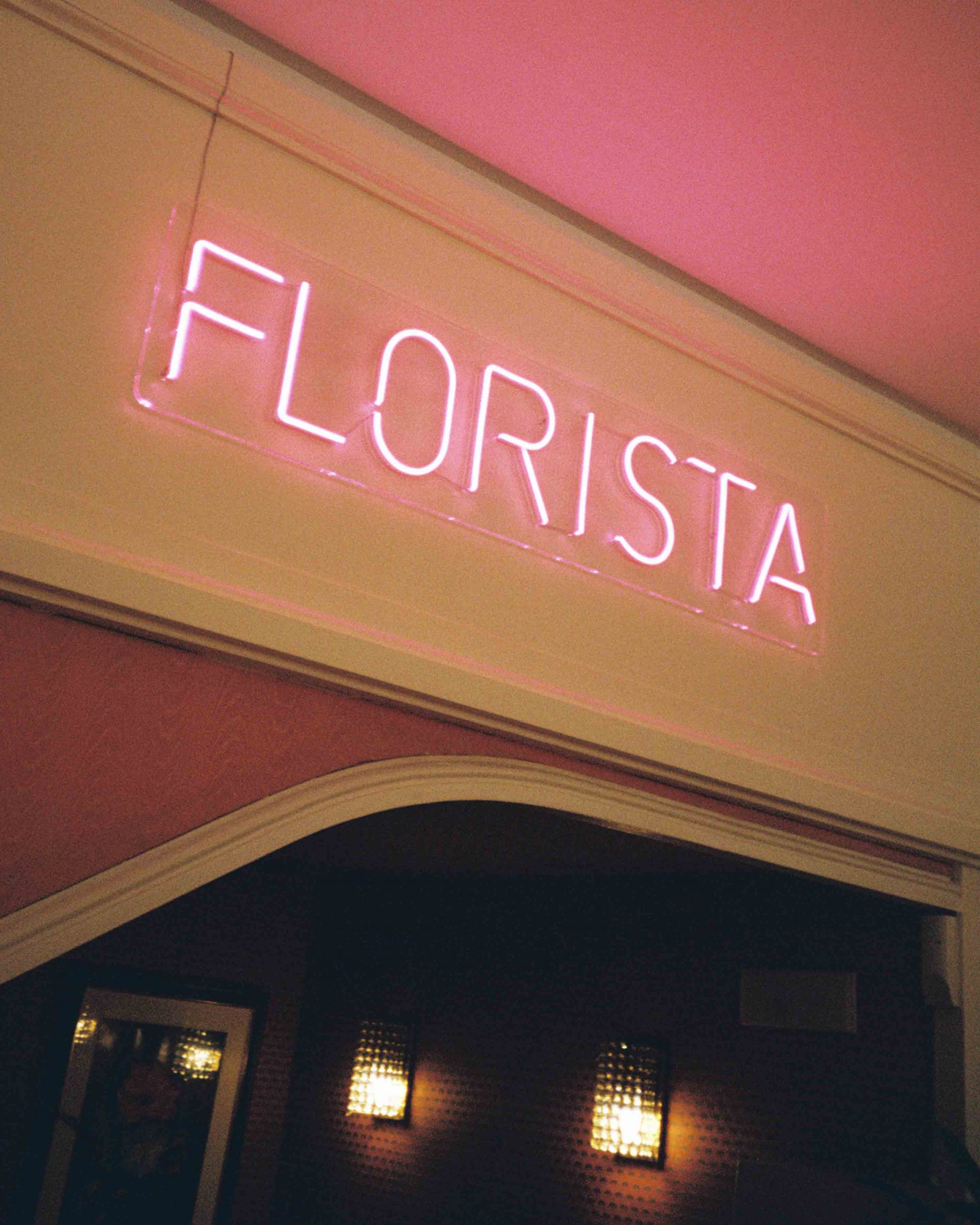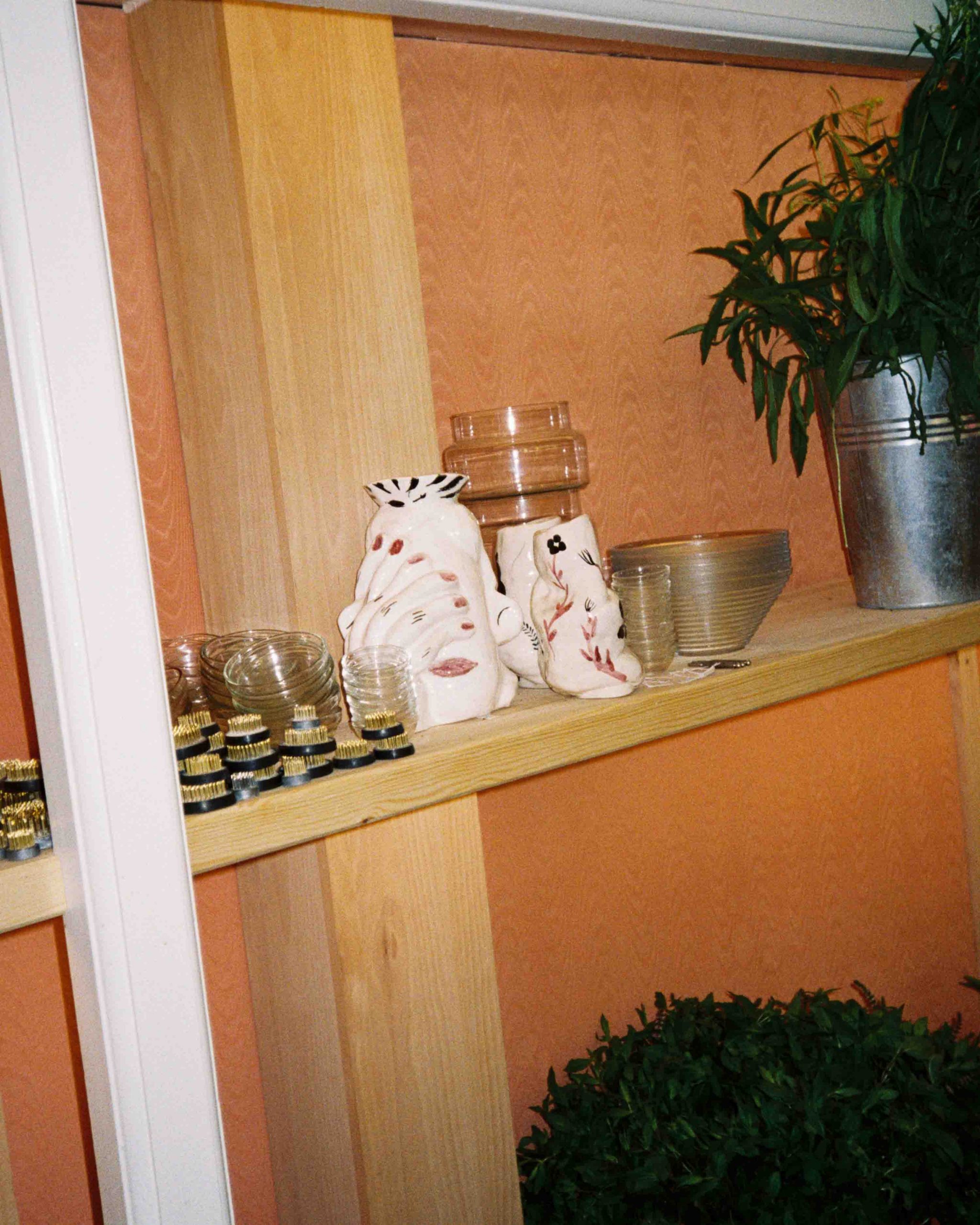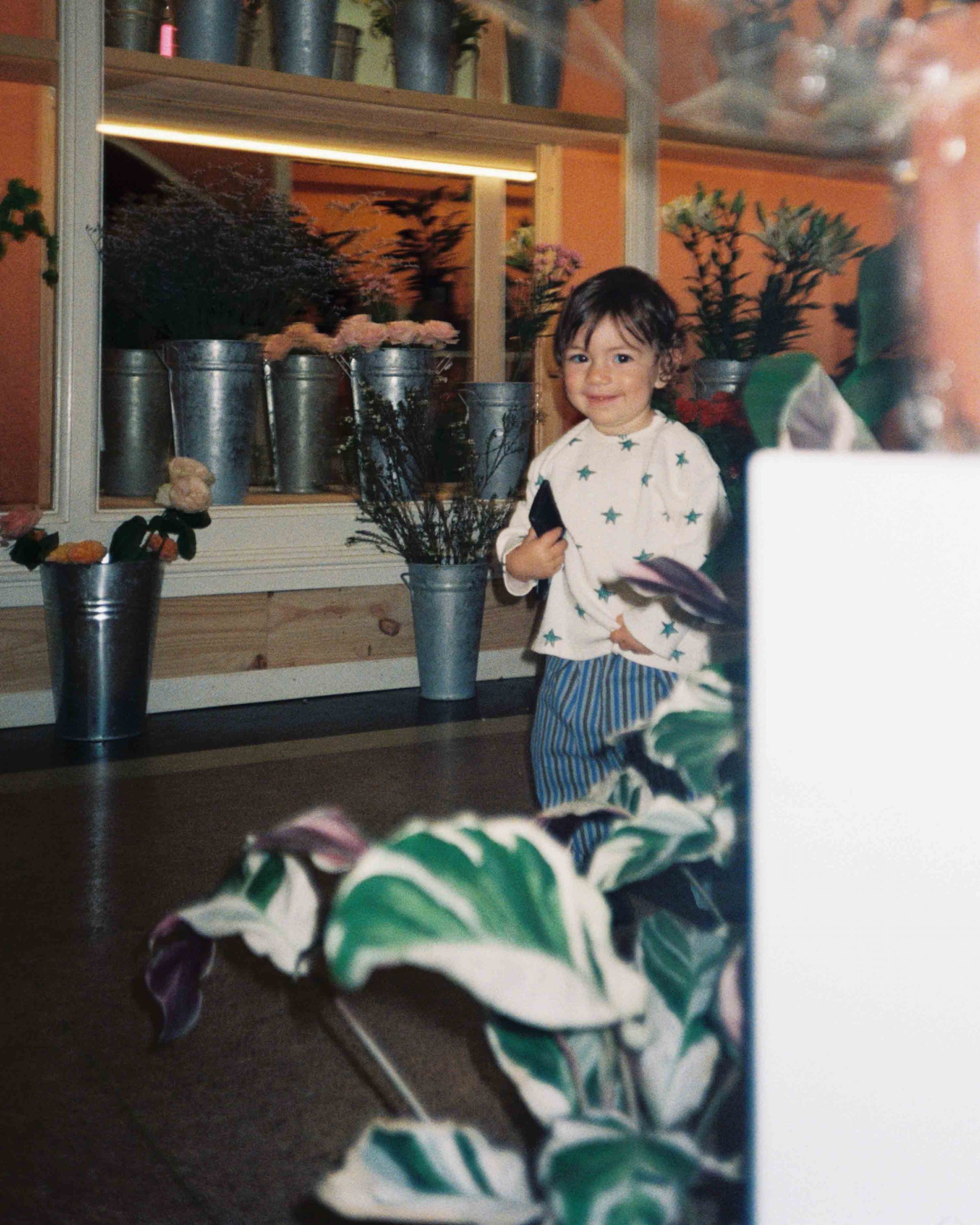 When designing our collections we are influenced by the trends and historical situations of our time. Does the same happen to you as a florist? What relationship do you find between the world of design and the world of floristry?
A: Definitely. In all things related to floristry, trends in the world of design leave a clear mark. In terms of color harmonies, shapes, structures… Lately, designers are inspiring many of their collections in landscapes and flowers, and include large-scale floral montages in the presentation of their designs. All this is being noticed in the different floral trends.
I also think that we are greatly affected by everything that happens in the world. For example, during the pandemic, the client asked for flowers with color and a lot of plants, surely to forget and isolate themselves from what was going on, and to brighten their lives a little.
Where does your inspiration (sources) come from when practicing your profession? Could you give us an example?
A: I consider my style to be very naturalistic. I am inspired by the different landscapes that surround us, and how flowering changes depending on the season. I try to transmit those feelings in my bouquets.
I am also inspired by different artists in my profession. Many are one step ahead, so I pay close attention to their work and to the way they introduce the different trends.
Studio Lilo in Berlin, Frida Kim -Korean Florist-, Yuki Kobayashi, Studio Liza Langen in Stockholm, Aesme Studio in England, Kimyoungshin, Centá in Lisbon, CASTOR Paris, Inés Urquijo, Cordero…
Cinema, botanical books and magazines, and trips to different countries. I am fascinated by colorful films, they inspire me for my creations. Amélie, Her, Big Fish, Moonrise Kingdom…
I love the Blumenhaus magazine. And whenever I travel, I like to visit the city's flower shops, the flower market and the different botanical gardens. I am in love with Kew Garden in London.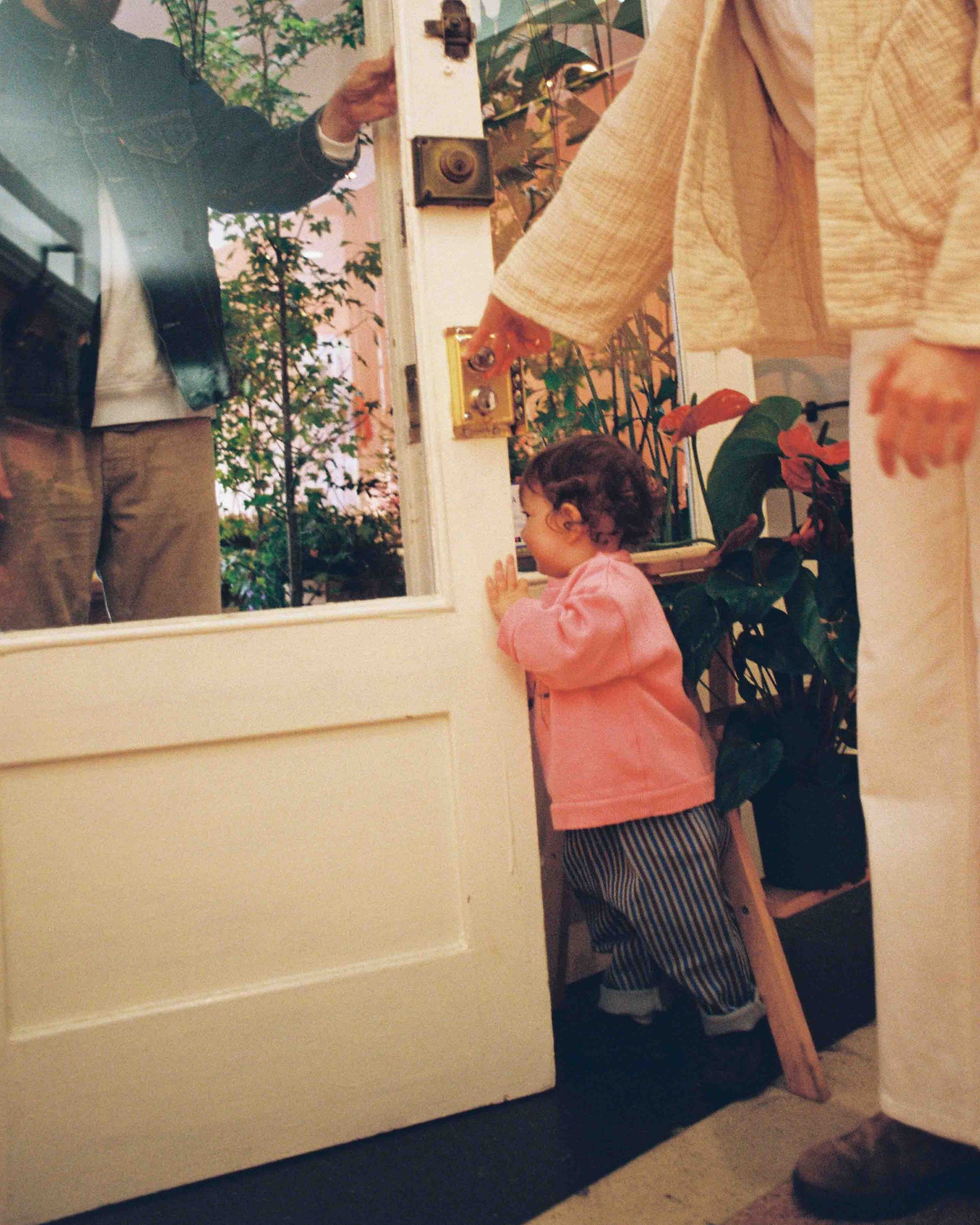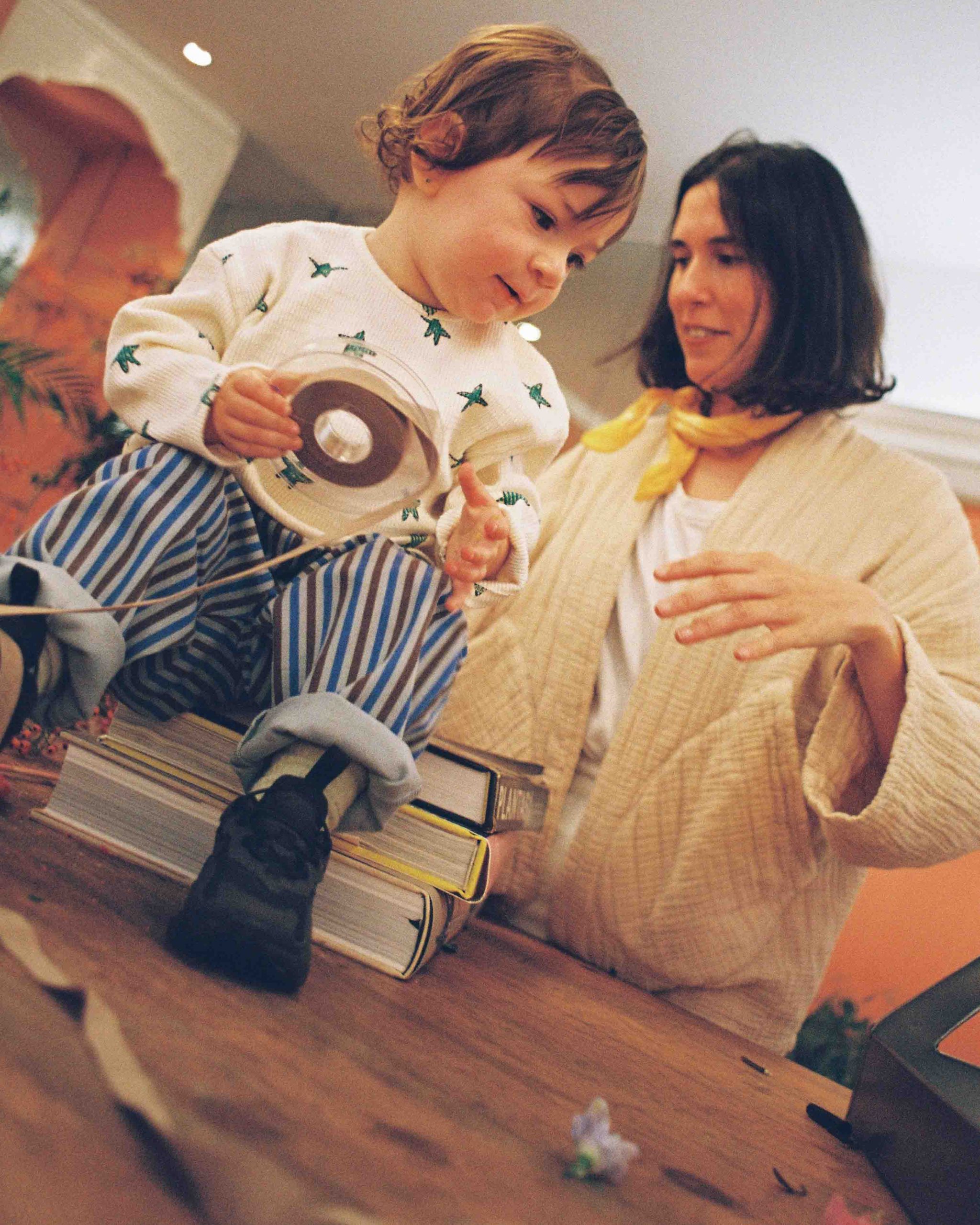 How has the birth of your daughter affected your relationship with your job as a florist?
A: It really hasn't affected me much. It's true that I have less time, especially to carry out the administrative part of my profession, but for the rest, everything remains the same. I take Penelope everywhere I go, and I love having her in the store and accompanying me on set-ups.
"Finding out what you want to do for the rest of your life is not easy, but you can find out what you don't want to do, and that's already a lot!".
How is Penelope's relationship with flowers? Has that relationship changed as she has grown up?
A: Penélope was born among flowers and I hope that this makes her feel passionate about my work and about nature.
She is still very small, and she is in a moment of rebellion, she destroys more than she cares (laughs).
But I do notice that she loves being in the store, watering, spraying the plants. She's happy when she is surrounded by plants.
Even as a baby she was amazed by trees and as she grows, she likes them even more.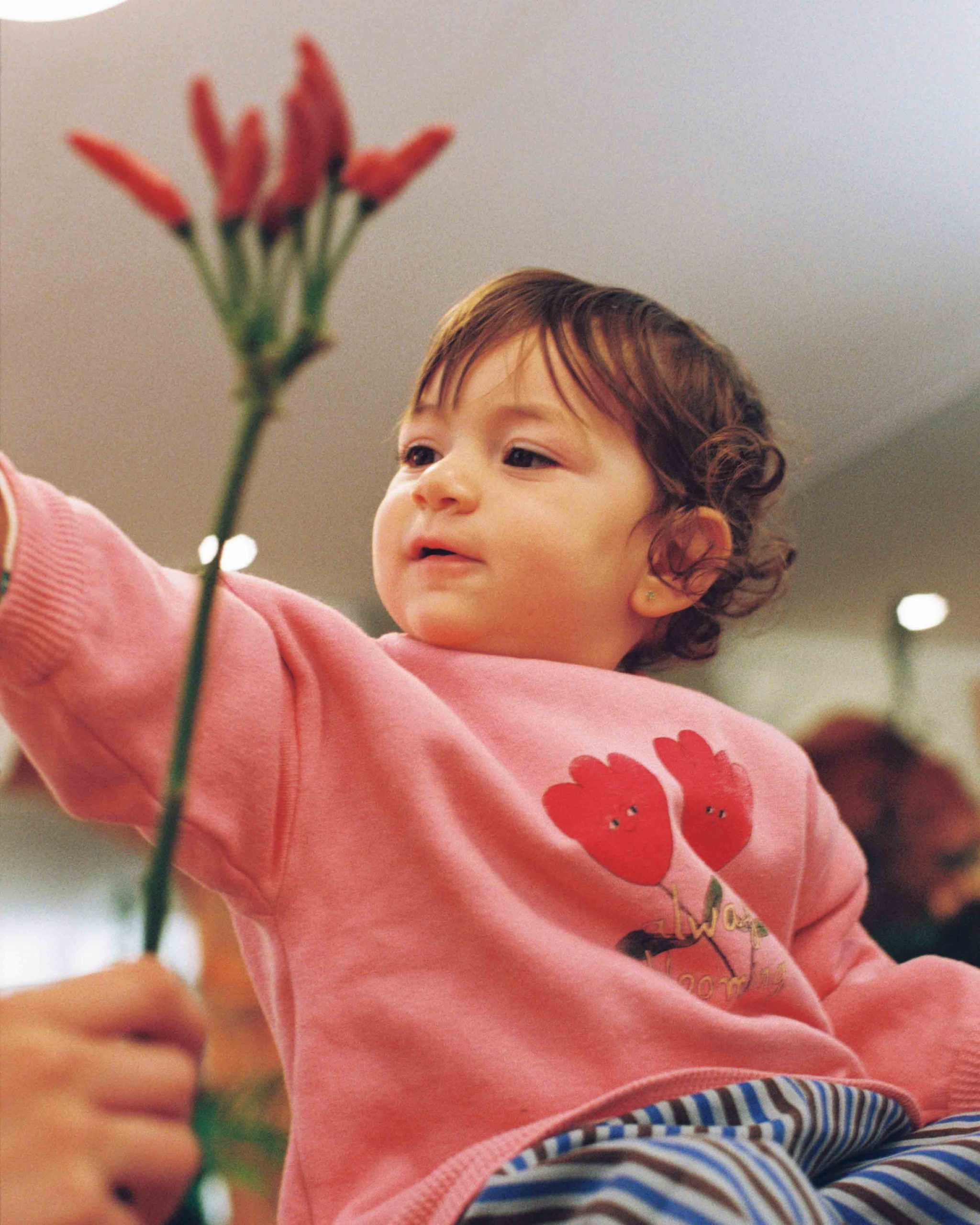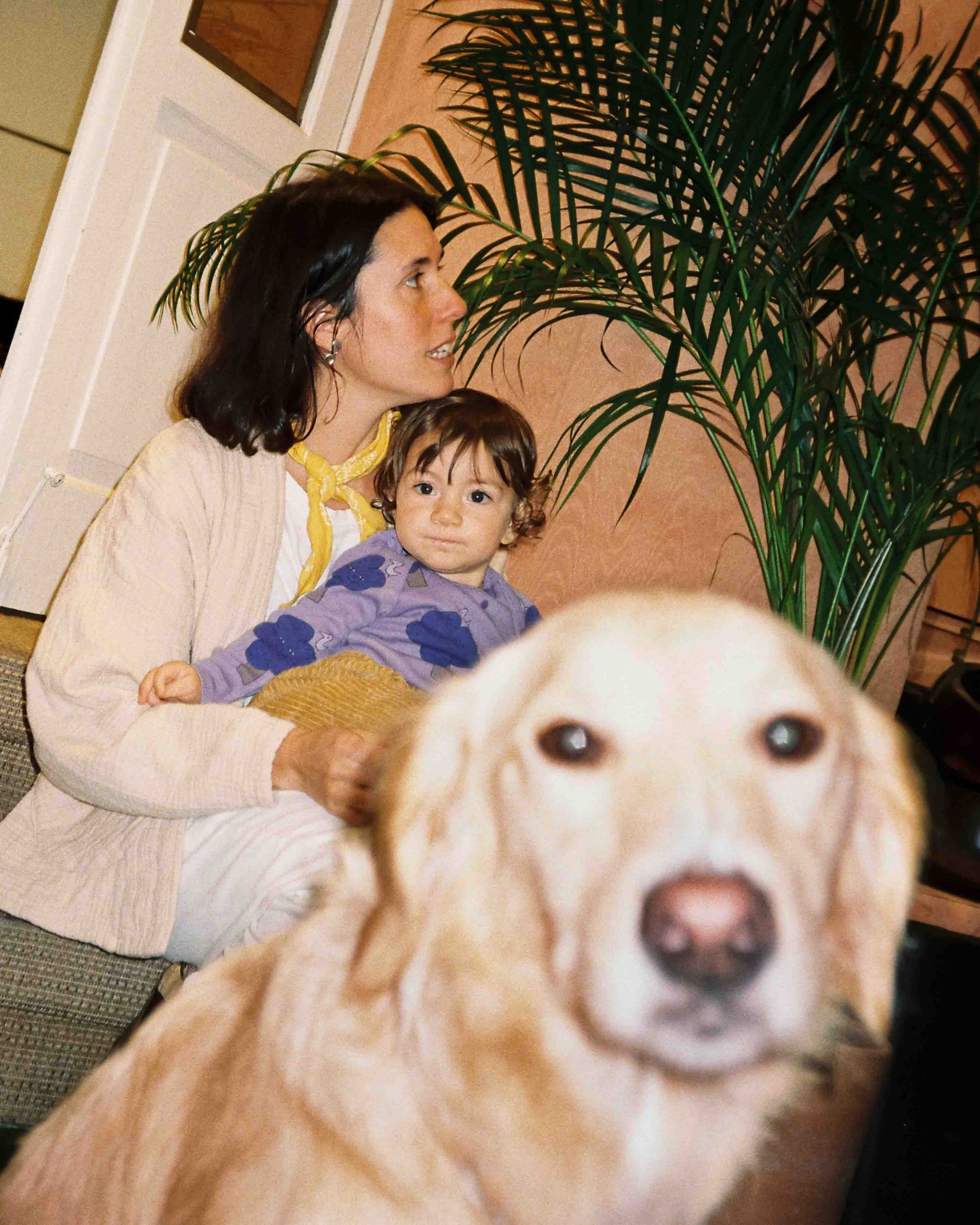 What would you like to pass on to Penélope that you have learned in your professions?
Both: Our passion for the artisan, for the manual, for the careful and well-prepared work.
Perseverance, and the responsibility of having your own business.
But above all, let her know that we are happy with what we do, and that hopefully she will find her way and will dedicate herself to what she likes.
What did you want to be when you were small?
A: A painter and a dancer.
D: The truth is I never thought about what I wanted to be until I grew up a bit, but my life was all contradictions: I wanted to be an architect but I hated Mathematics; I wanted to be a musician until I signed up for the conservatory… an artist who had studied pure sciences! So I've been a jack of all trades, from cooking to cinema, until I found this and I felt so comfortable! Finding out what you want to do for the rest of your life is not easy, but you can find out what you don't want to do, and that's already a lot!
What does it mean for you to have a business open to the street? What kind of relationship do you have with your community?
A: I love being in contact with people from the neighborhood, and reaching an audience of all ages, that both older and younger appreciate that my work is special and different. Our neighbors are the clients that we must take care of the most. They are the ones who are always there, the ones who buy every week, and the ones who will give you a hand in case of need.
D: I do agree with Anxe.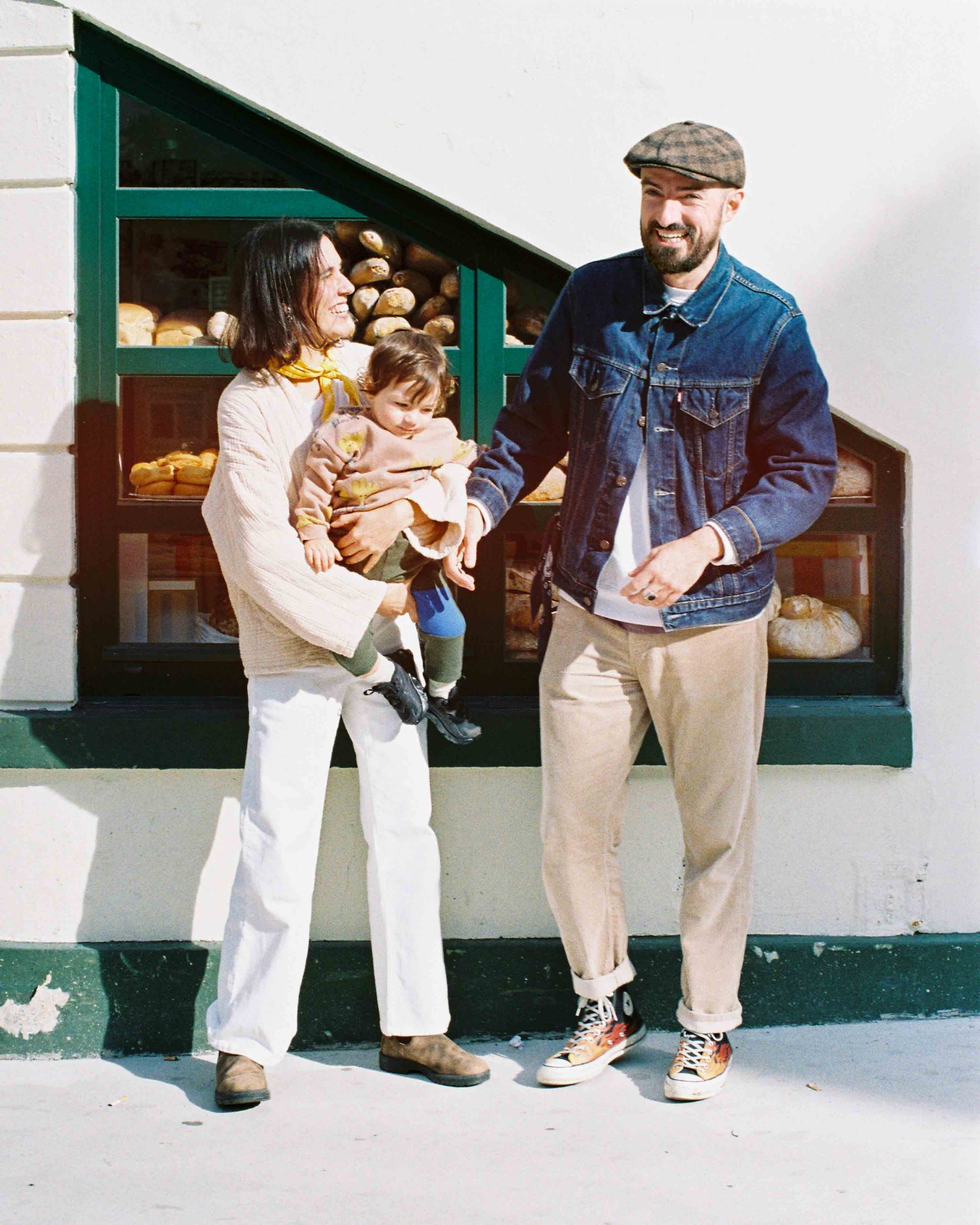 A smell.
A: Flowers (garden roses, peonies, hyacinths, daffodils, wallflowers…)
D: Freshly trodden mint, summer rain and morning coffee.
A sound (a song enters here).
A: The sound of nature in the morning (birds, trees, absence of human "noise"…) and Trans Love Vibration (Eris Goes to Church) by Eris Drew.
D: The laughter of Penelope and So Flute by Saint Germain
Who inspires you?
A: My grandmother.
D: My grandmother.
A season.
Both: Spring.
Photography, Art Direction & Styling by The Campamento