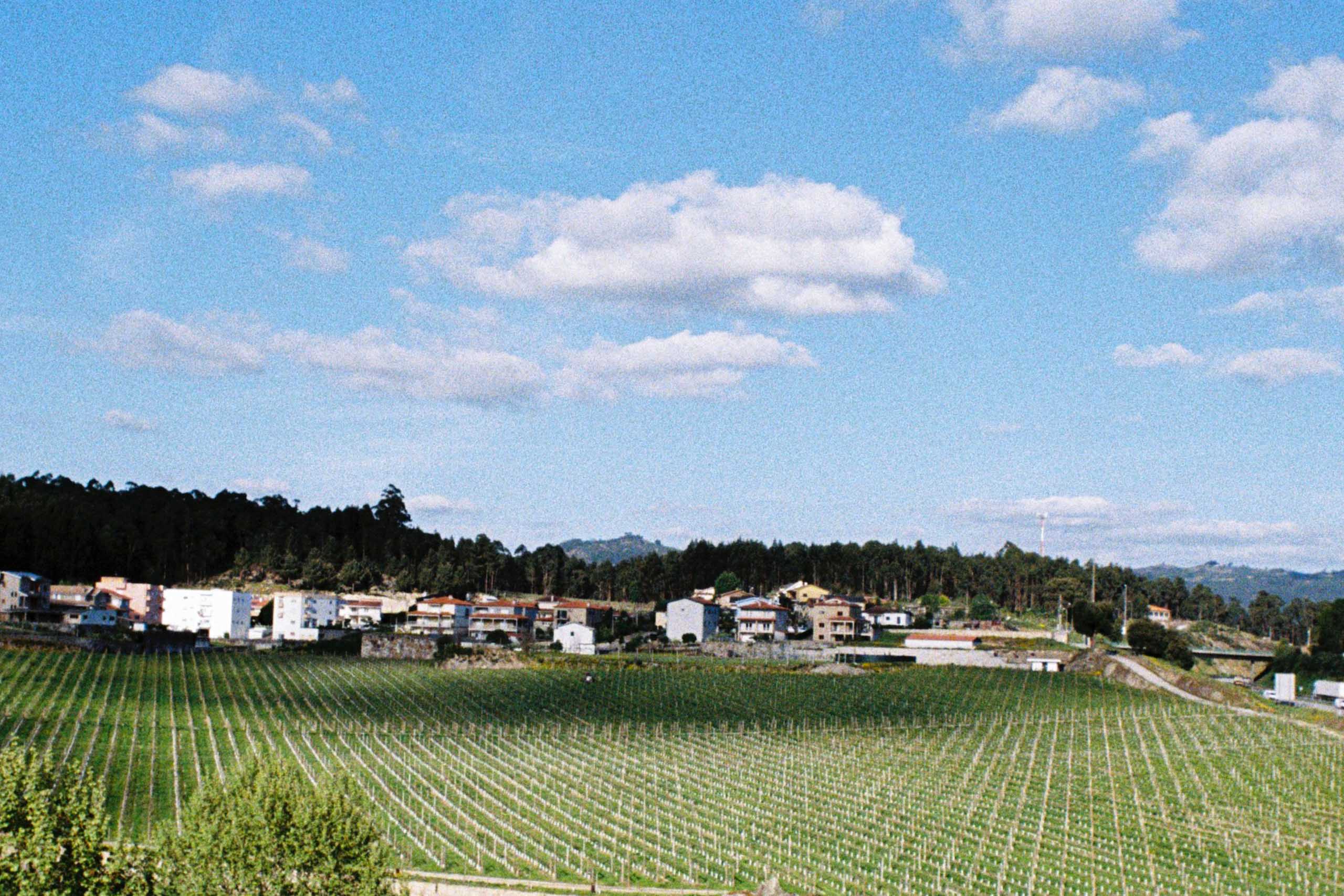 At The Campamento we pay equal attention to the sustainability of the product as well as to the innovative design of the garments. We do not understand one thing without the other.
The project was born with the vocation to do things in the way we believe best to leave a world as little damaged as possible to the following generations. The only reason is that it is our absolute responsibility.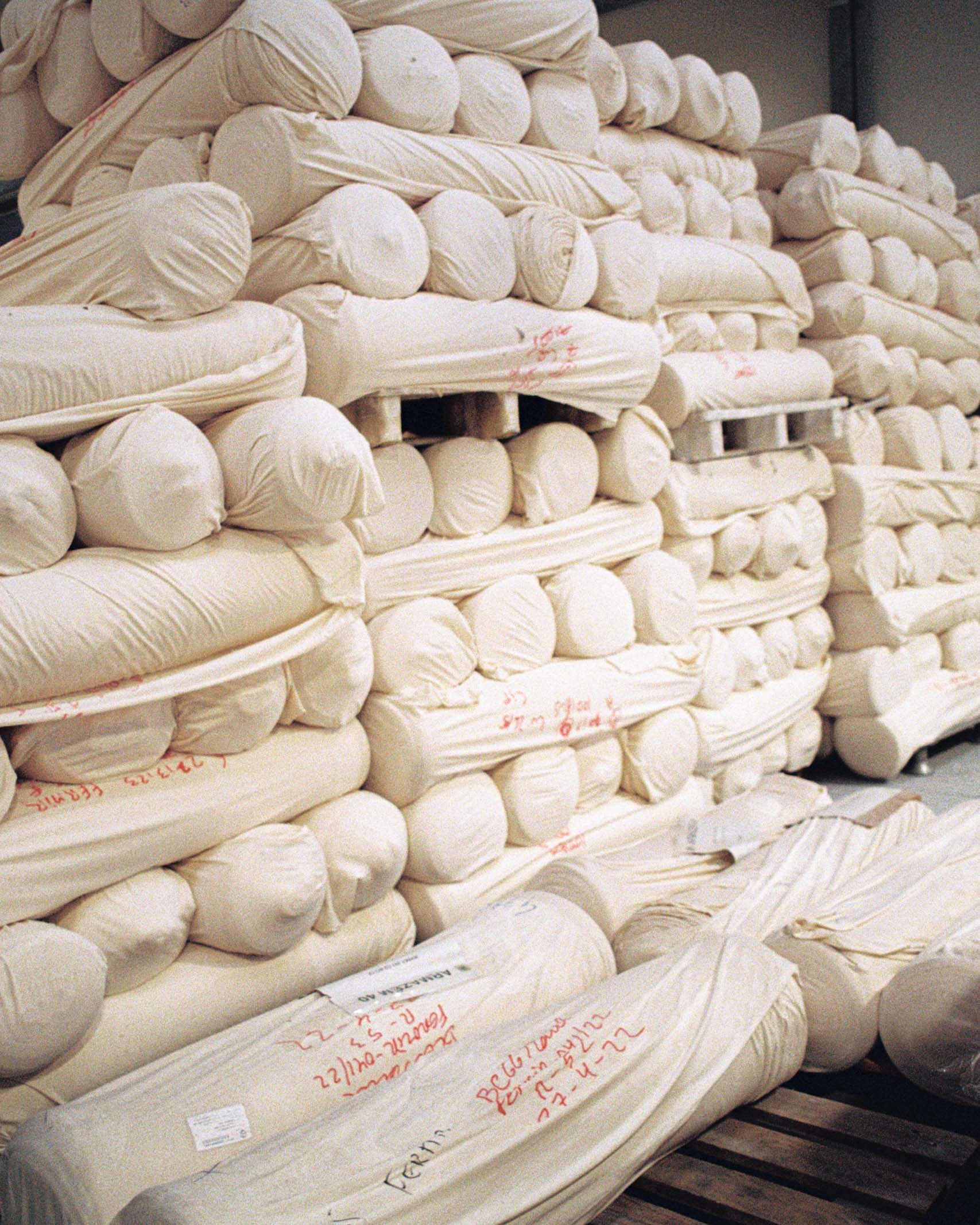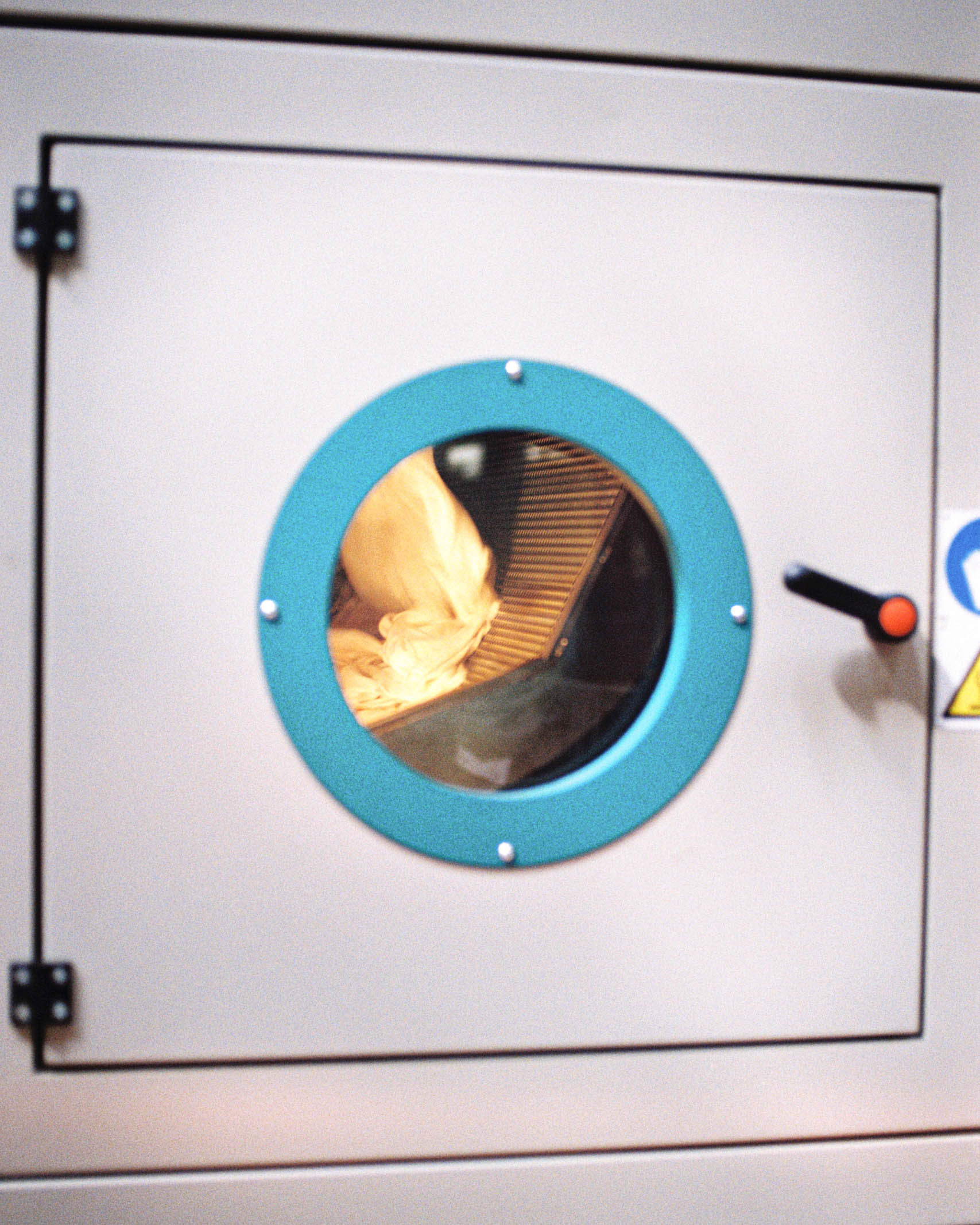 Materials & Certifications
Since our beginning we are working to make all our processes and the materials used more sustainable. Step by step we are proud to introduce improvements that will make a difference on our small scale. As we know that fashion and working with seasons is not the most sustainable business model, we feel responsible for continuing to investigate and implement improvements in environmental and sustainable terms.
-Between 30% and 40% of the organic cotton used in our collections is *GOTS certified. This standard stipulates requirements throughout the supply chain for both ecological and labour conditions in textile and apparel manufacturing using organically produced raw materials. Organic production is based on a system of farming that maintains and replenishes soil fertility without the use of toxic, persistent pesticides or synthetic fertilisers. In addition, it includes welfare standards for animal husbandry and prohibits genetically modified organisms.
-With all our cotton production we partner with The Better Cotton Initiative to improve cotton farming globally. BCI connects people and organizations throughout the cotton sector, from field to store, to promote measurable and continuing improvements for the environment, farming communities, and the economies of cotton-producing areas.
-All our cotton knitwear is 100% organic cotton GOTS certified.
-We use other responsible fibers such as lyocell.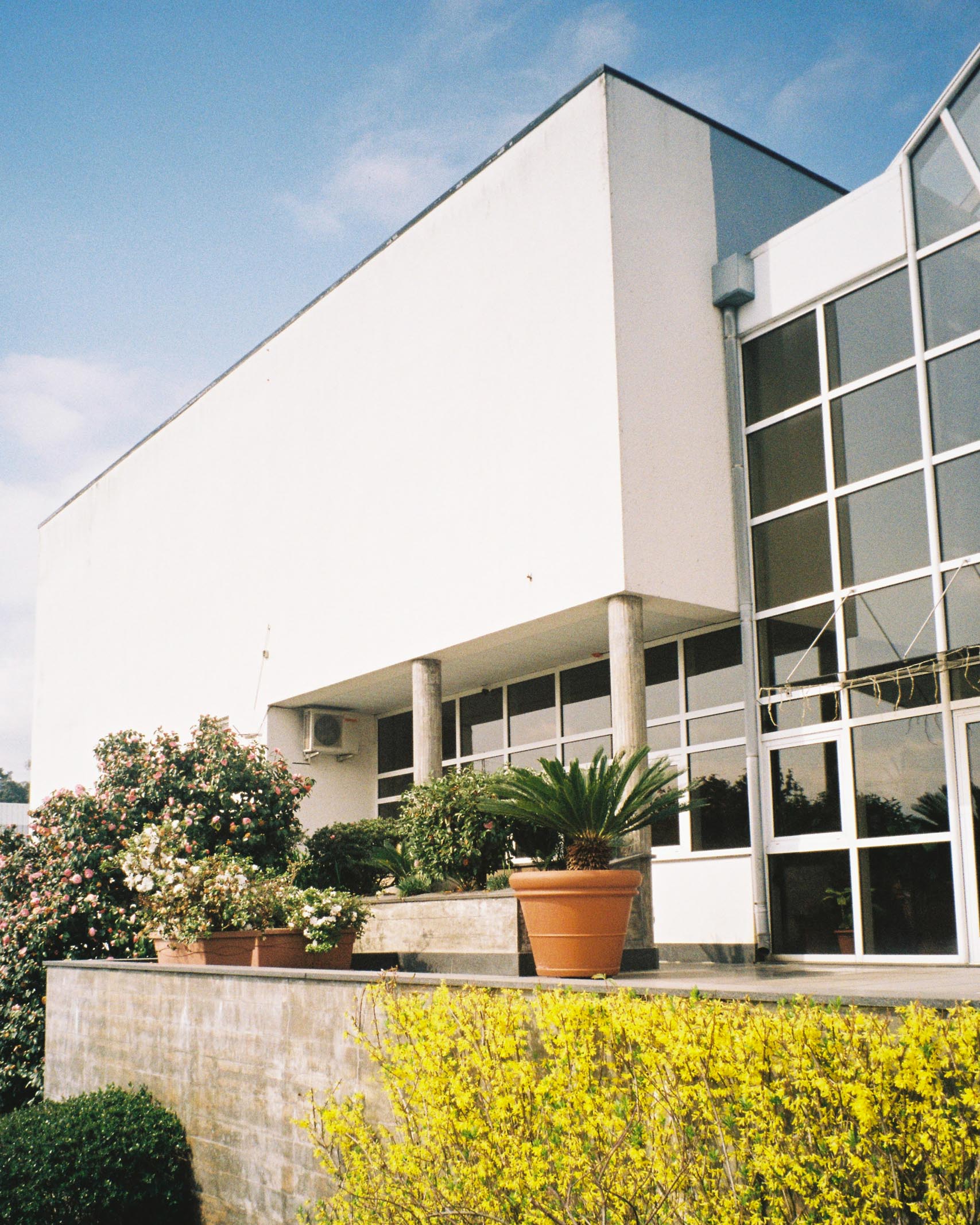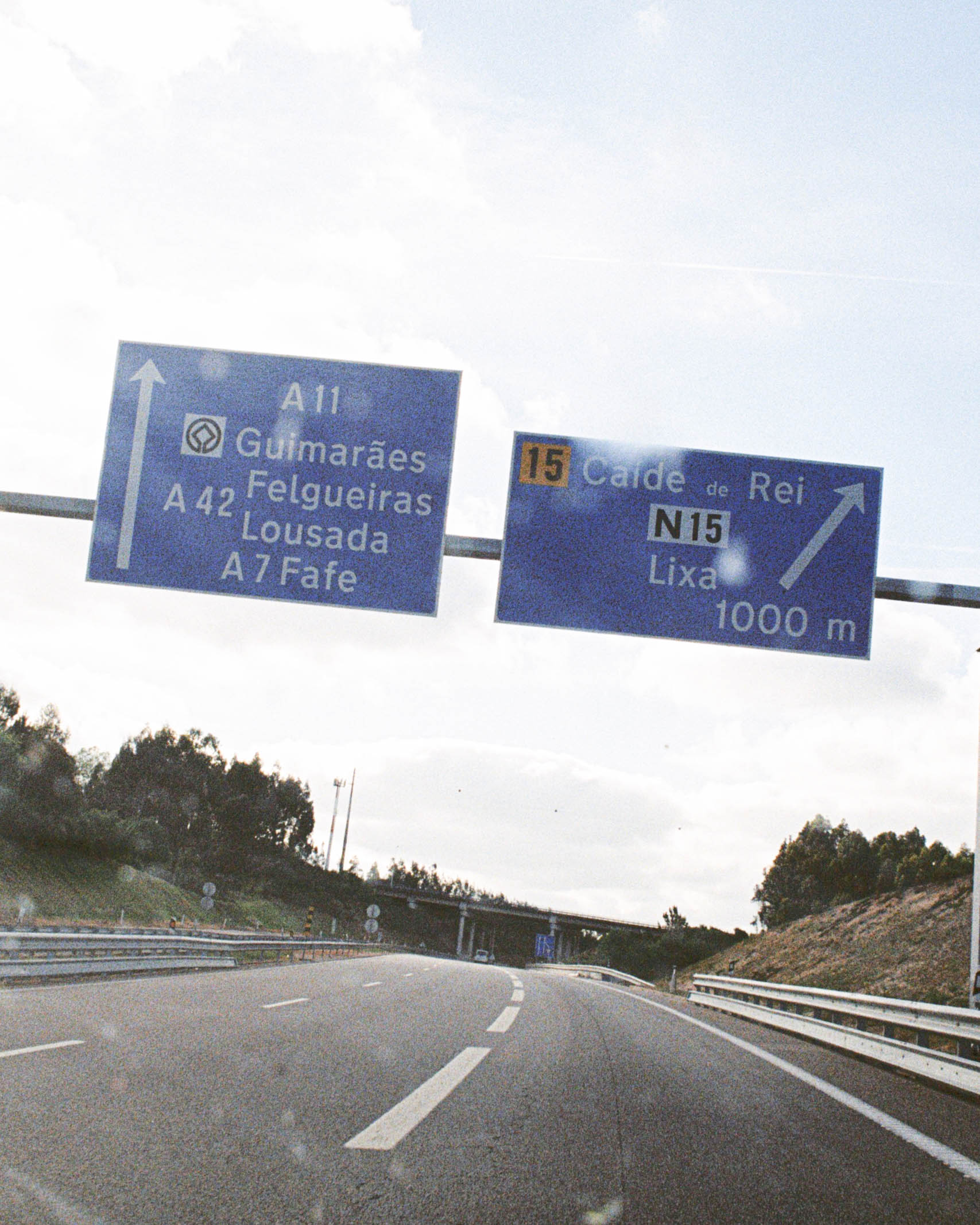 For quite some time we have been working on reducing the environmental impact of our packaging and deliveries.
-100% of our polybags are made of recycled plastic.
-100% of our envelopes for ecommerce are made with FSC certificate paper. It means that our paper comes from a forest evaluated and certified as being managed according to the correct social, economic and environmental standards. Also, these envelopes were created for being reused.
-100% of our hangtags are made with 100% recycled paper.
-We compensate 100% of our ecommerce deliveries' CO2 emissions with the UPS Carbon Neutral program.
In Portugal, the textile industry is one of the oldest and most traditional; the significance of textiles for the country is very important, both in economic and social terms.
Their extensive experience, the high quality of the products and the proximity (all our factories are only 2 hours by car from our office) are the reasons for our choosing of Portugal as the production destination for 100% of our products. We like to work hand in hand with our suppliers and partners. We consider this the best way to learn and continue to improve our processes, both in design and in production or logistics.
Constant dialogue is the key to learning. Talking with people, knowing the story and understanding the processes are fundamental pillars for organic growth with factories and sustainable production, starting from the design process.
We have spoken with some of our factories to learn more about their history and production processes.
Crispim Abreu, Guimaraes, Portugal
Intro
Claudia: A large part of the employees in the productive areas are people from the community, who live close to the company, so the impact of keeping the community active at work is very positive. On the other hand, the company has always given financial and social support to local institutions, such as hospitals and residences, being a very active part of its community.
The company has changed a lot since its foundation in 1981. At the beginning it was a small garment factory, but over the years, with the know-how acquired, it has grown a lot and now it covers almost all production areas: pattern making, cutting, tailoring, dry cleaning, laundry, finishing…
Despite the instability of recent years and the consequent rise in all costs, we have continued to work hand in hand with our clients and we are growing together with them. We take care of providing solutions to all their needs, especially in terms of sustainability in products and processes, which are increasingly requested and sought after by the entire market.
Materials, Supply Chain and Sustainability
Claudia: Sustainability has a very important and central position in our company. We believe that this is the path and the future, not only for us but for the entire textile industry. We have some practices in progress, which for us are already basic and transversal to each and every one of the processes.
As for raw materials, we have different certificates that guarantee their sustainability.
-GOTS certification that allows us to produce more sustainable organic cotton and also guarantees the sustainability of subsequent processes.
-Lenzing Certification that guarantees the use of cellulose fibers from sustainable forests.
-Recycled Claim Standard Certification that allows customers to have properly certified recycled items.
-Reinvestment in cotton production areas through the BCI program, of which we are members.
Regarding chemical products, we require all our suppliers to comply with REACH (Registration, Evaluation, Authorization and restriction of Chemicals) and we work hand in hand with them in the research and development of more eco-friendly products.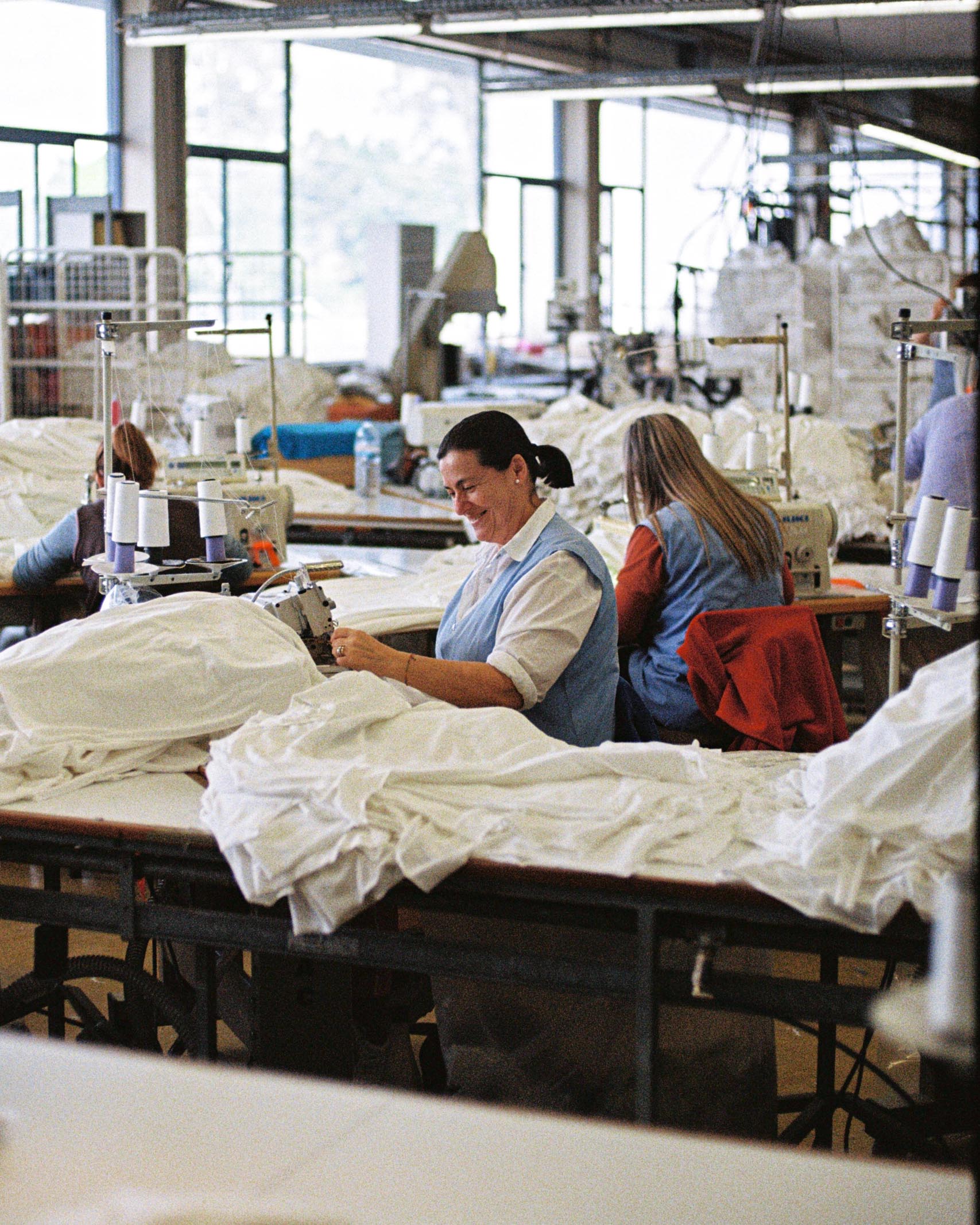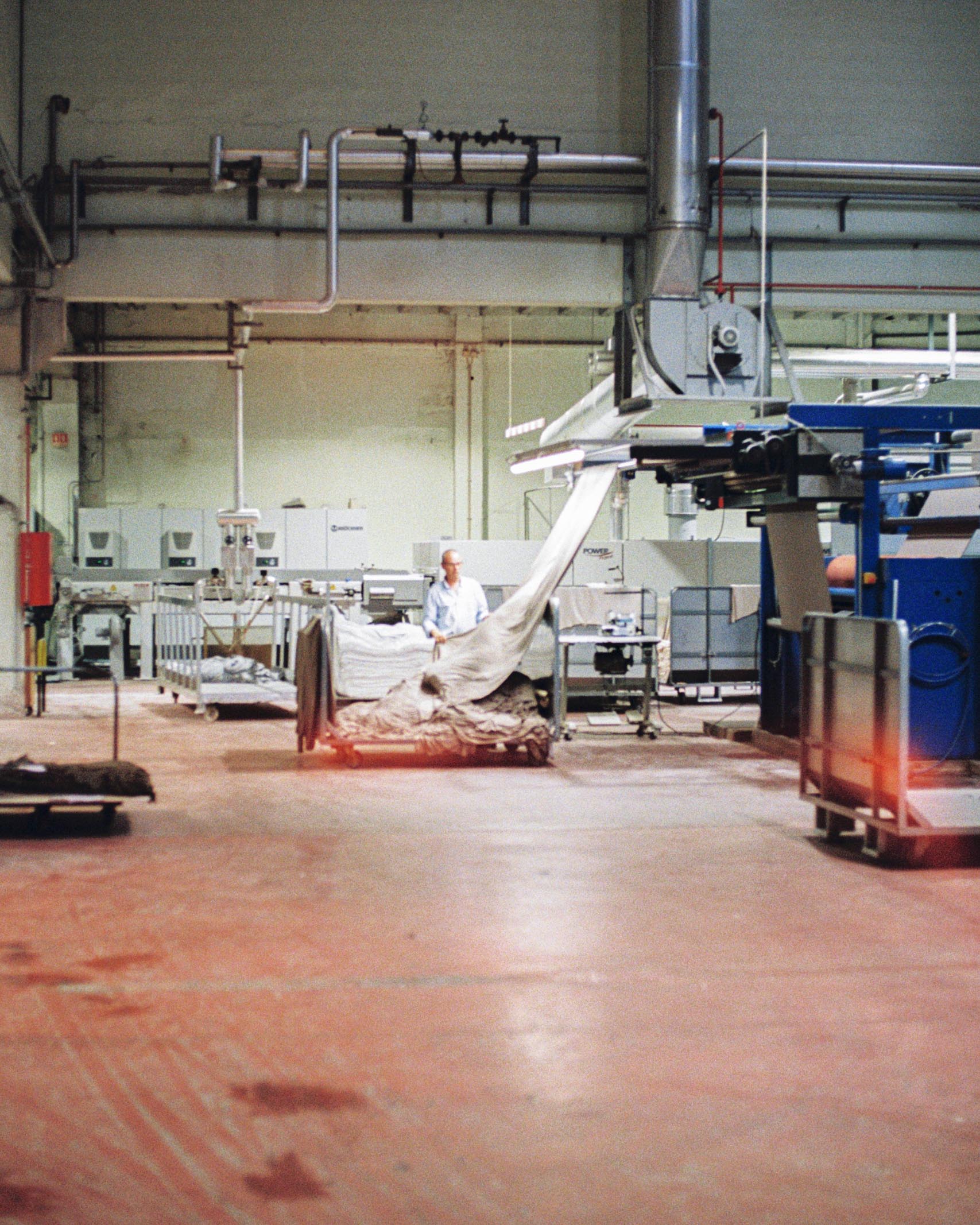 Energy
-We use solar energy for the production of electricity by means of our 5,000 m2 solar power plant, thus reducing dependence on fossil fuels.
-Use of the thermal energy from our effluents to heat the water.
-Installation of a co-generation system.
-Installation of a ventilation system with which we have already reduced the emission of CO2 33Ton.
Next Steps

Claudia: We are constantly innovating our processes, adapting to the constant changes and improvements needed by that the market and the world.
We have a project, already underway, to separate our textile waste to produce recycled yarn. This is increasingly in demand in the market and it helps us to give a second life to the waste that we generate with our manufactured products.
We are also implementing continuous improvement measures to optimize water consumption. In recent years, we have managed to reduce consumption by a third.
As for the energy area, we are in full development of projects that will lead us to carbon neutrality.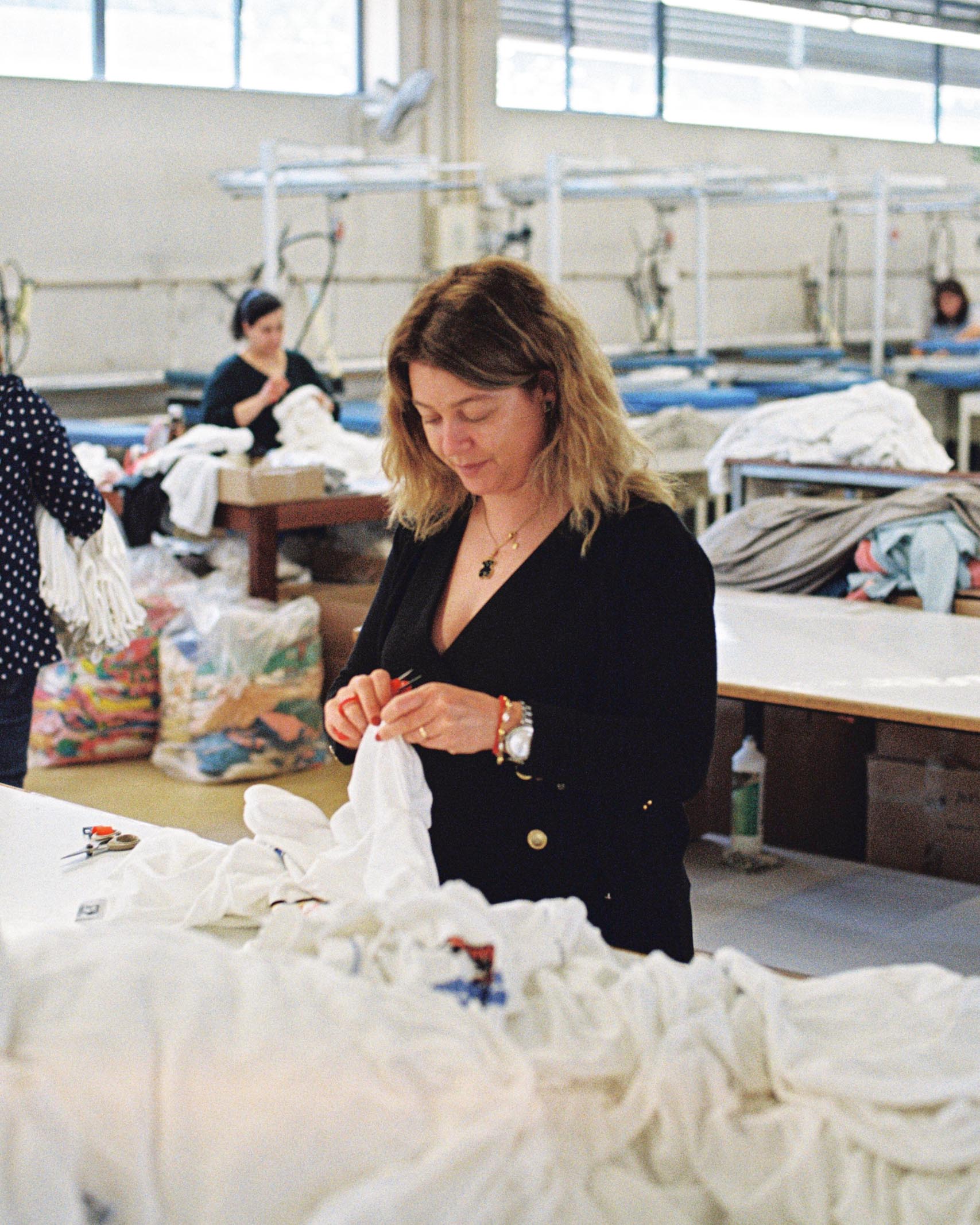 Fermir, Guimaraes, Portugal
Introduction
Catia: Fermir is a family business located in Guimaraes, in the north of Portugal. Since its creation in 1991, it has been in constant growth, currently employing more than 200 people.
What I like the most about Fermir is that they really care about the people who work here and give us opportunities to continue learning and training.
I have been working at Fermir for 9 years. I entered directly from the University. My position is now a salesperson, but I've held many positions before this. I have grown and learned everything here. Having worked in many areas has allowed me to understand the complete production process and to meet the needs that my clients now demand. Every day is a challenge, and that's what I like the most.
Sustainable Actions

Sustainability is one of the fundamental pillars of the company, as it includes the people and the economic and environmental aspects. We believe this it is the path to fairer jobs, that are also more profitable and respectful of the environment.
We are certified by the ISO 14001:2015 standard, which requires that we ensure a series of environmental requirements and guarantee their maintenance. Some of these actions are the production of clean energy by means of our photovoltaic plant; the recycling of our production waste to obtain recycled yarn, or getting certifications such as GOTS or GRS. In relation to our workforce, we also take different actions, such as changing working hours to improve the balance between the professional and personal lives of the people who work here.
Sustainability is a very broad subject and improvements are always possible. We are working on future circular economy and eco-design projects. In this project we have started to recycle the remains of printed fabrics, eliminating chemicals and thus creating a new recycled yarn. We also have a project that involves the use of rainwater and a study of the life cycle of our productions.
All these actions motivate us to continue growing and working on a more responsible production.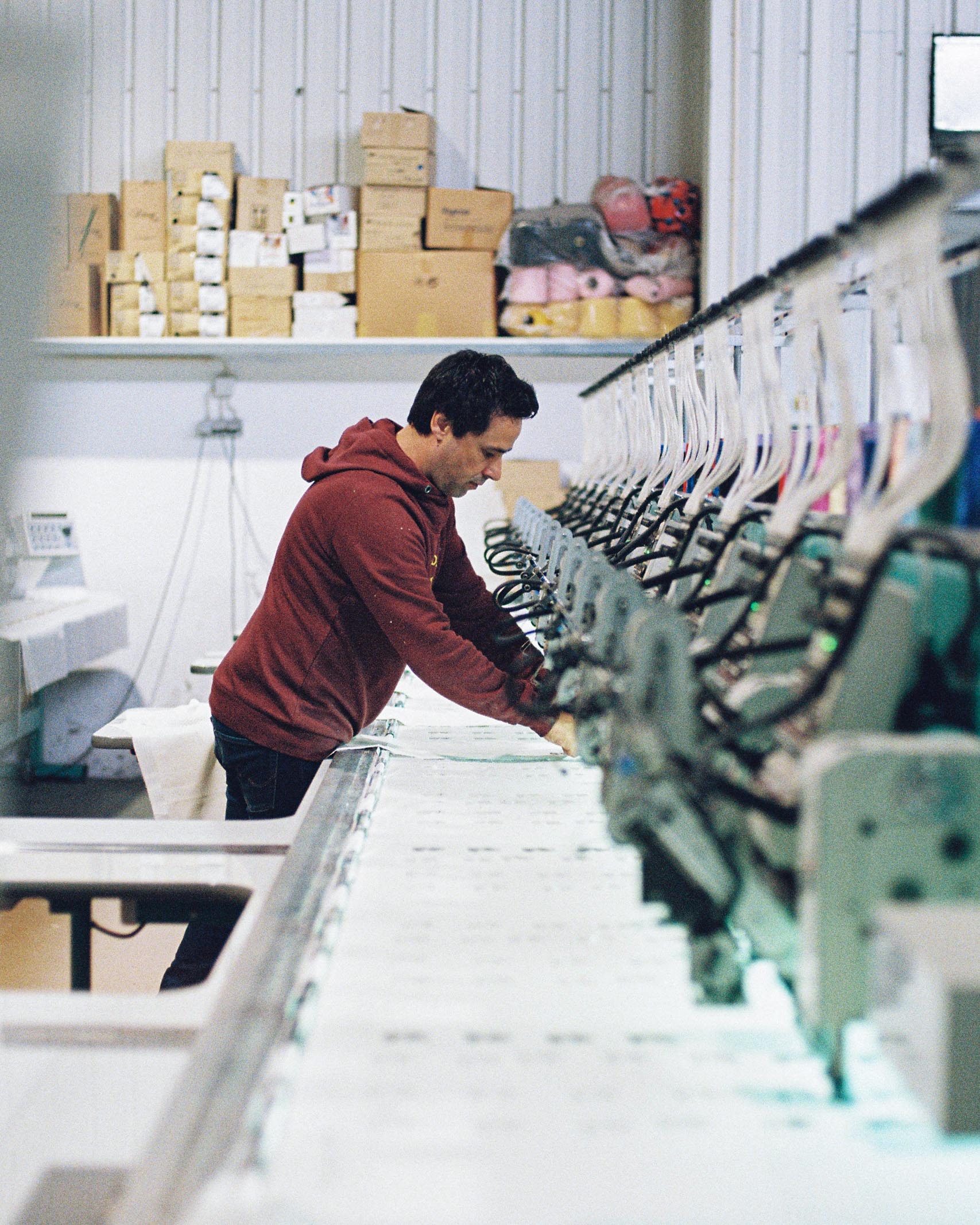 Relationship with the community
As a company we employ almost 200 people. We have created a business network that allows the city and our company to grow and develop. We also offer constant training to our employees, so that they can continue to develop on personal and professional levels.
Together with the City Council we try to raise awareness on environmental issues, sharing our knowledge and experiences.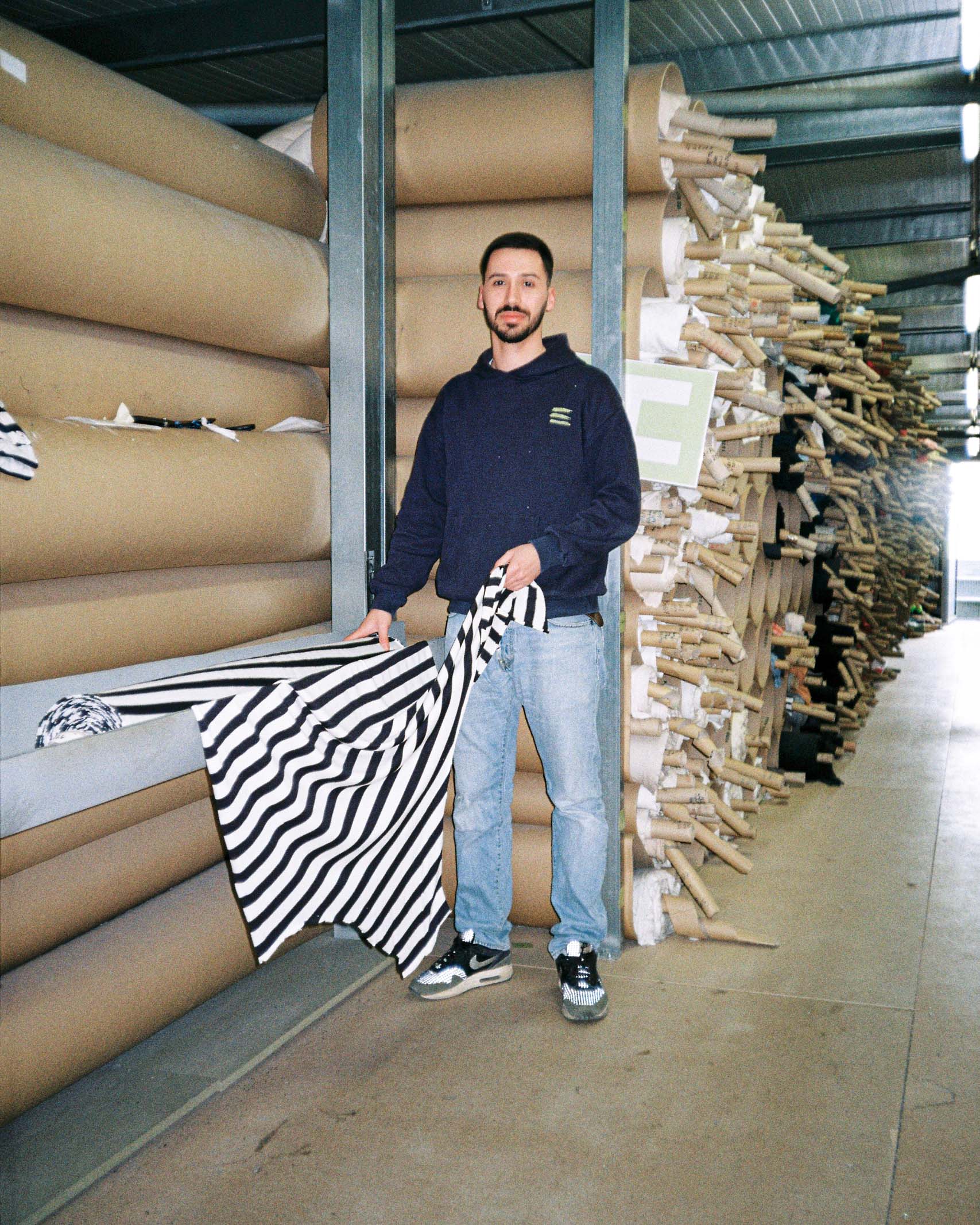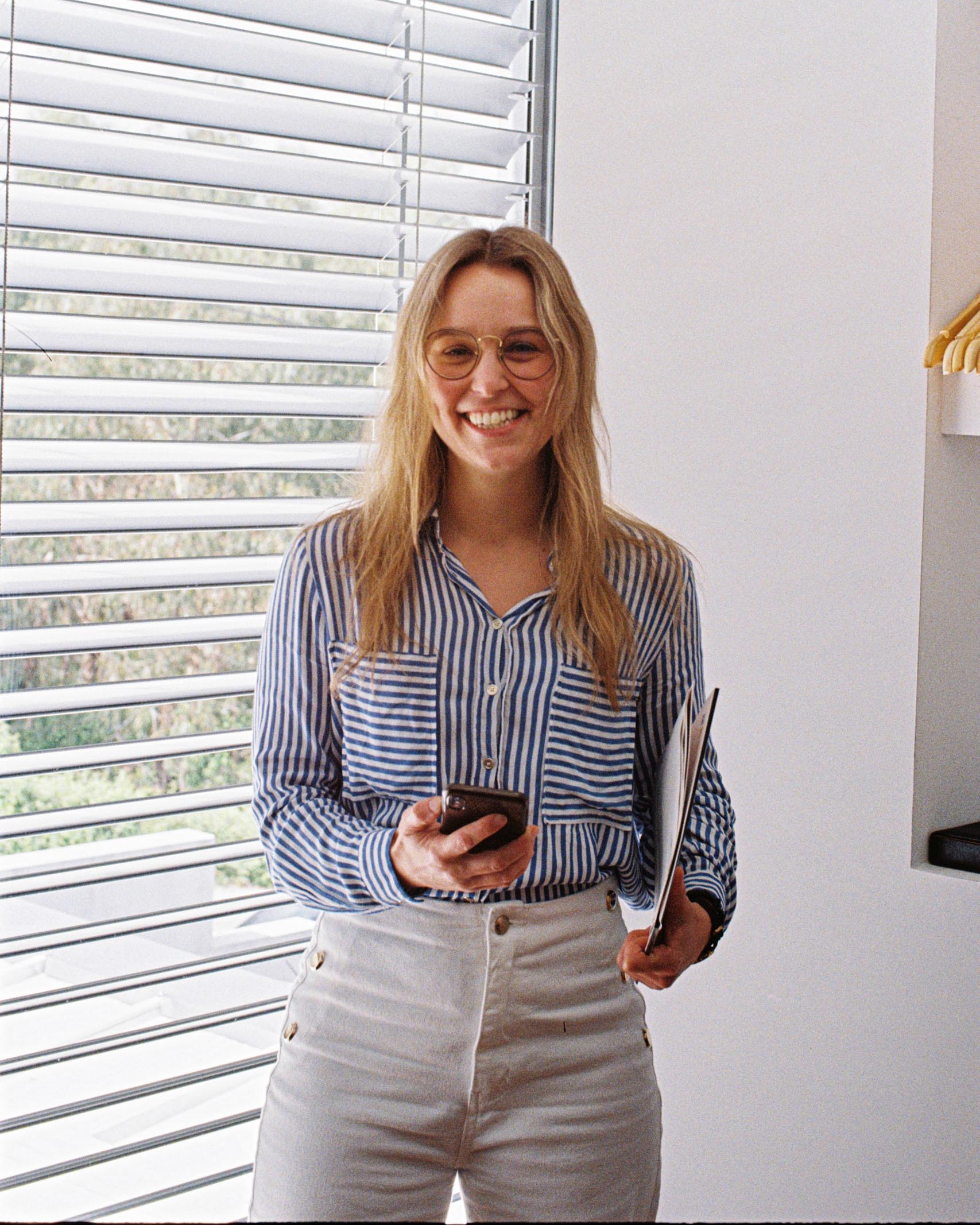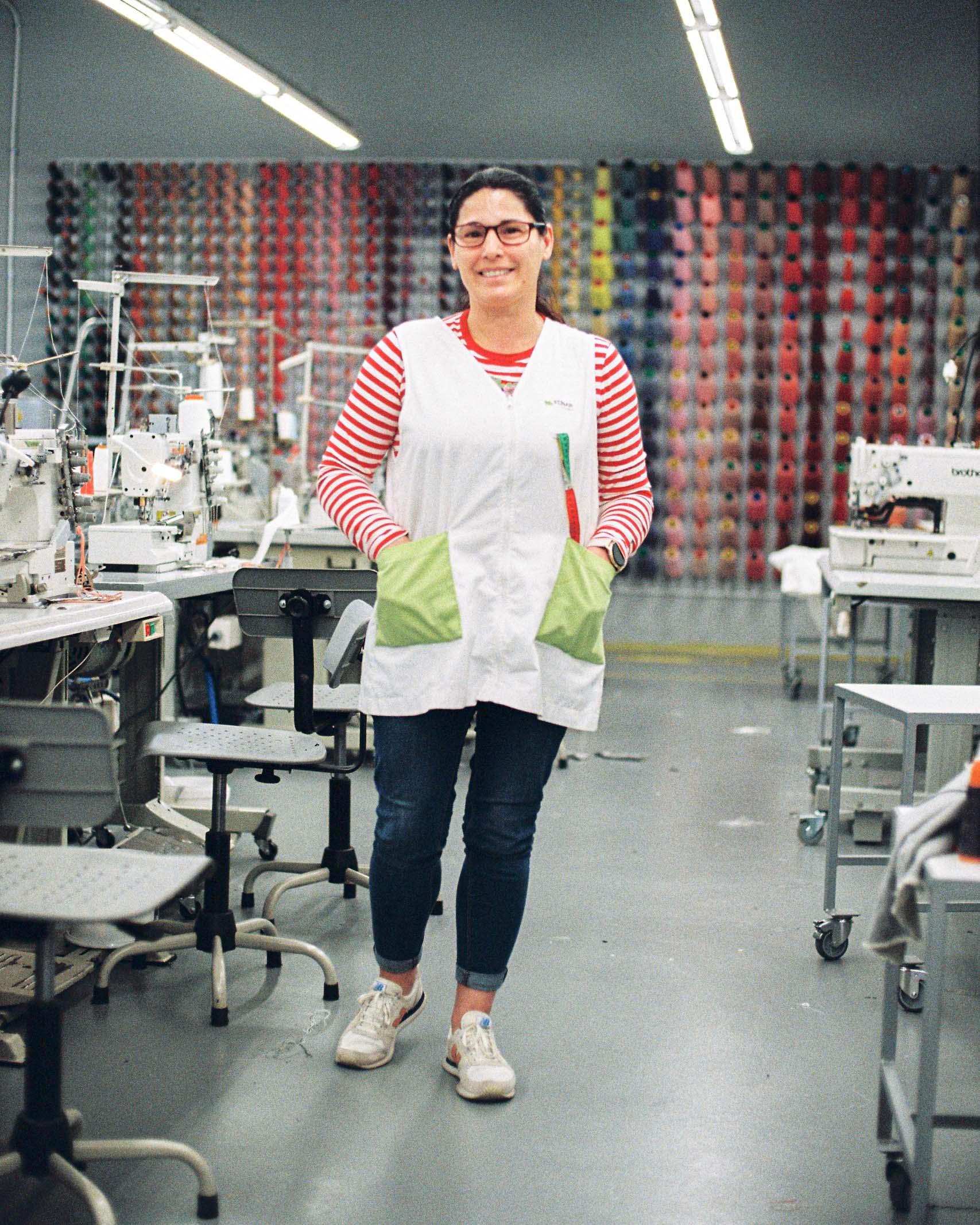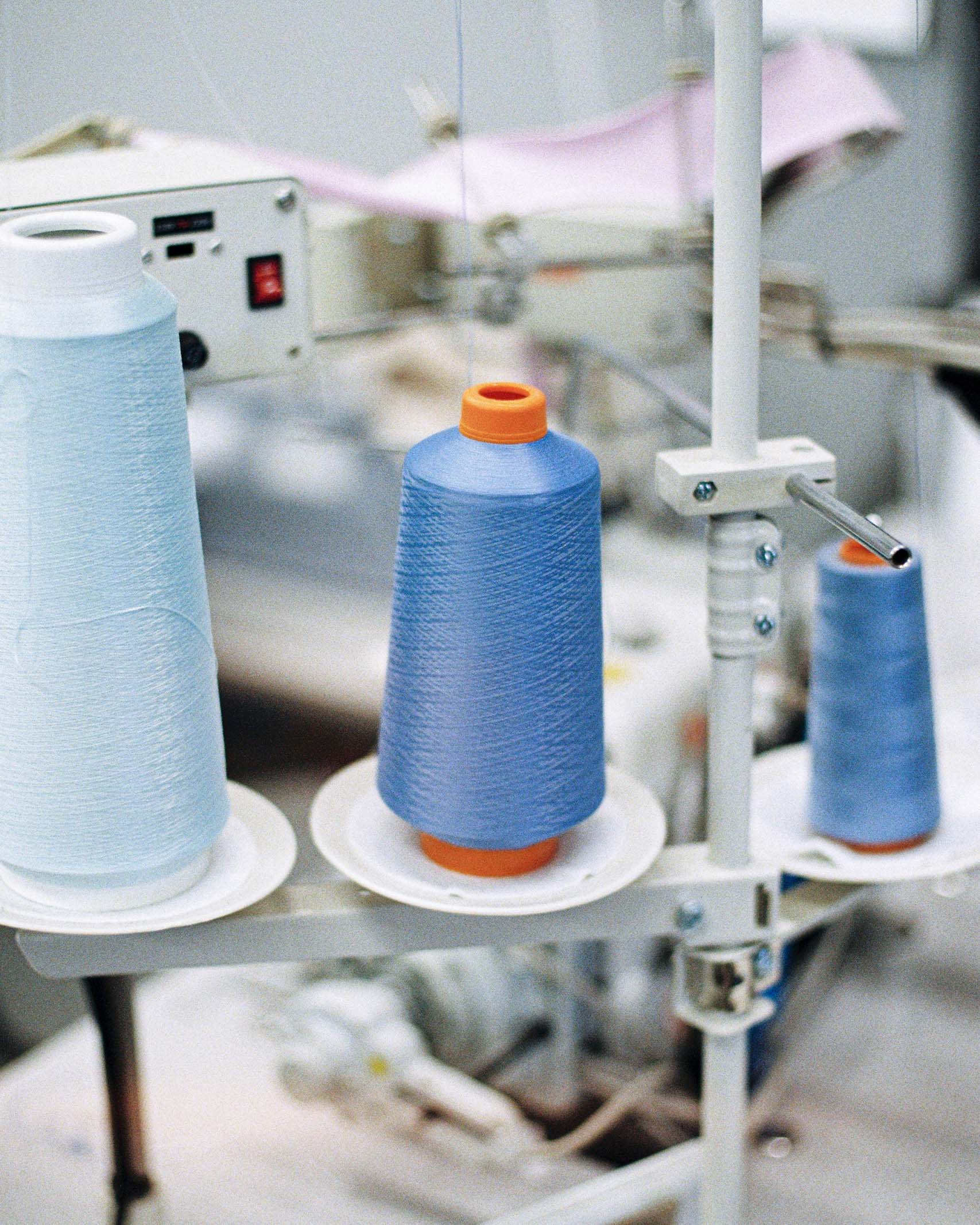 Inarbel, Vila Boa de Quires, Portugal
Introduction
Helena: We are based in the north of Portugal, in Vila Boa de Quires, just a few kilometers from Porto. It is an area with a long textile tradition, especially of knitting. This industry has placed Portugal on the map as one of the most valued destinations, due to its its high quality and cutting edge innovation and sustainability.
We are a family business, founded in 1984 by the parents of the current CEO, José Armindo Ferraz. Thanks to a sustained and organic growth over the years, the company currently employs more than 210 workers, all members of the community, providing great value to the surrounding families.
The company is vertical, this means that we do not depend on other suppliers for any production process. This allows us to have full control of each process (from weaving to laundry, cutting or sewing).
Sustainable Actions
Helena: Inarbel has made improvements in order to be more respectful of the environment. All lighting is LED, we use natural gas as an energy source to heat the boilers and we do not use fossil energy sources in the production process.
All production waste, textiles, paper and plastics are industrially recycled by specialized companies. Our workers are also very aware of the separation of urban waste. These practices are so "stuck in the routine" that they end up positively affecting not only our workplace, but all aspects of our daily life.
We have GOTS and RWS for certified organic cotton and responsible wool, respectively.
We plan the installation of solar panels for 2023.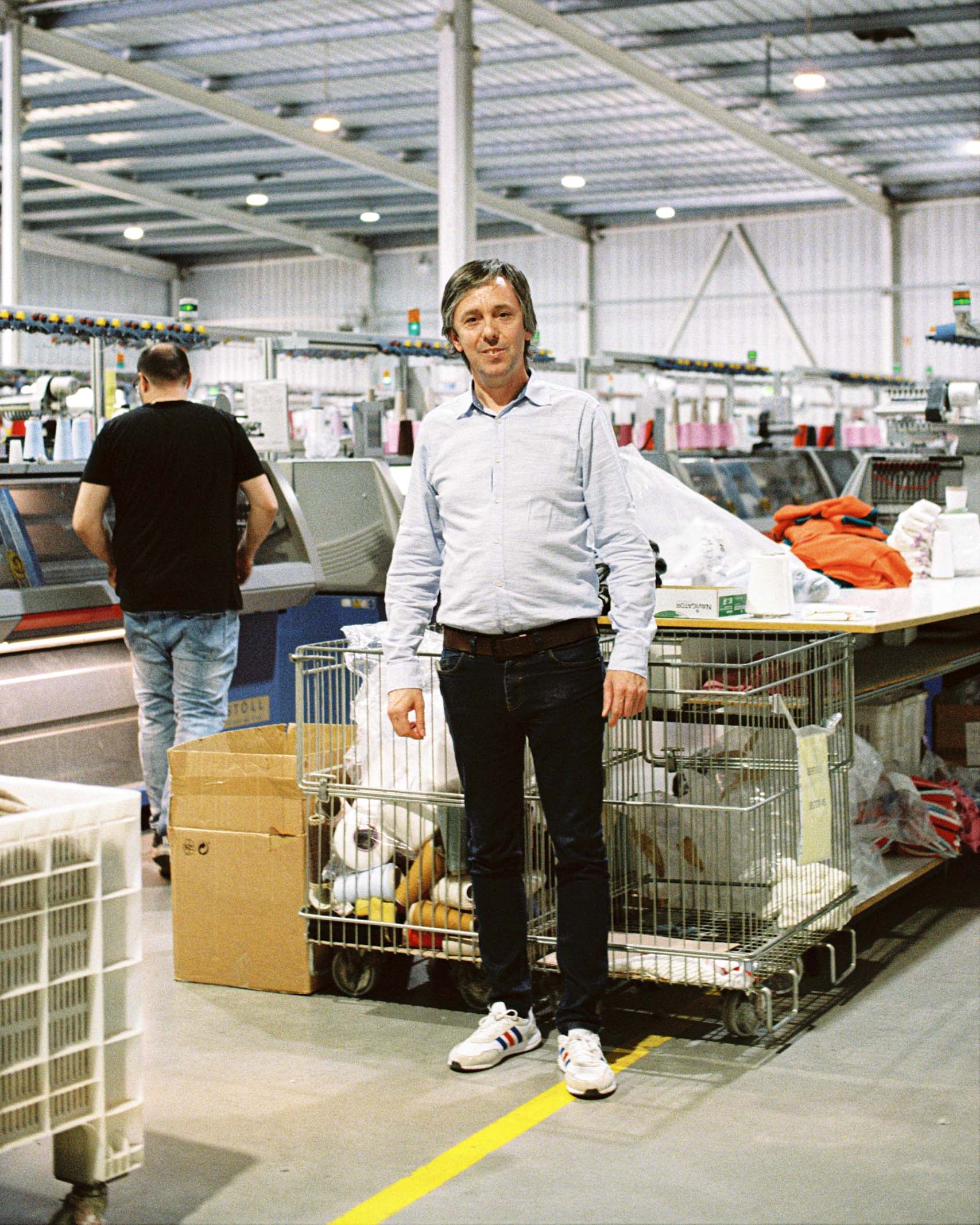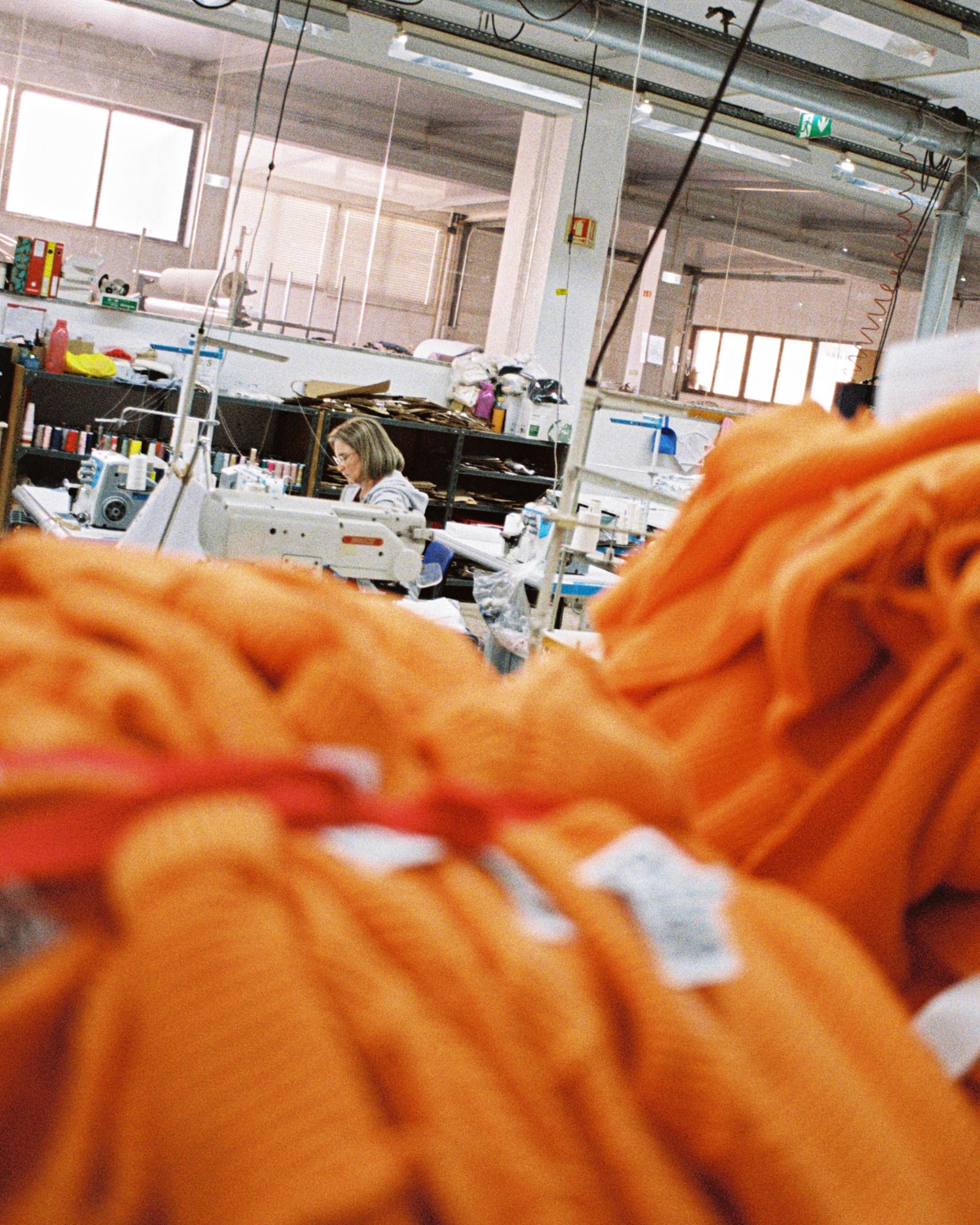 Relationship with the client
Helena: Despite the hard blow provoked by the Covid-19 pandemic, which caused major production stoppages and problems for many of our clients, we managed to maintain our relationship with them all along, working hand in hand to achieve the best possible results. We have built a spirit of union among all colleagues within the company and we work the same way with our clients.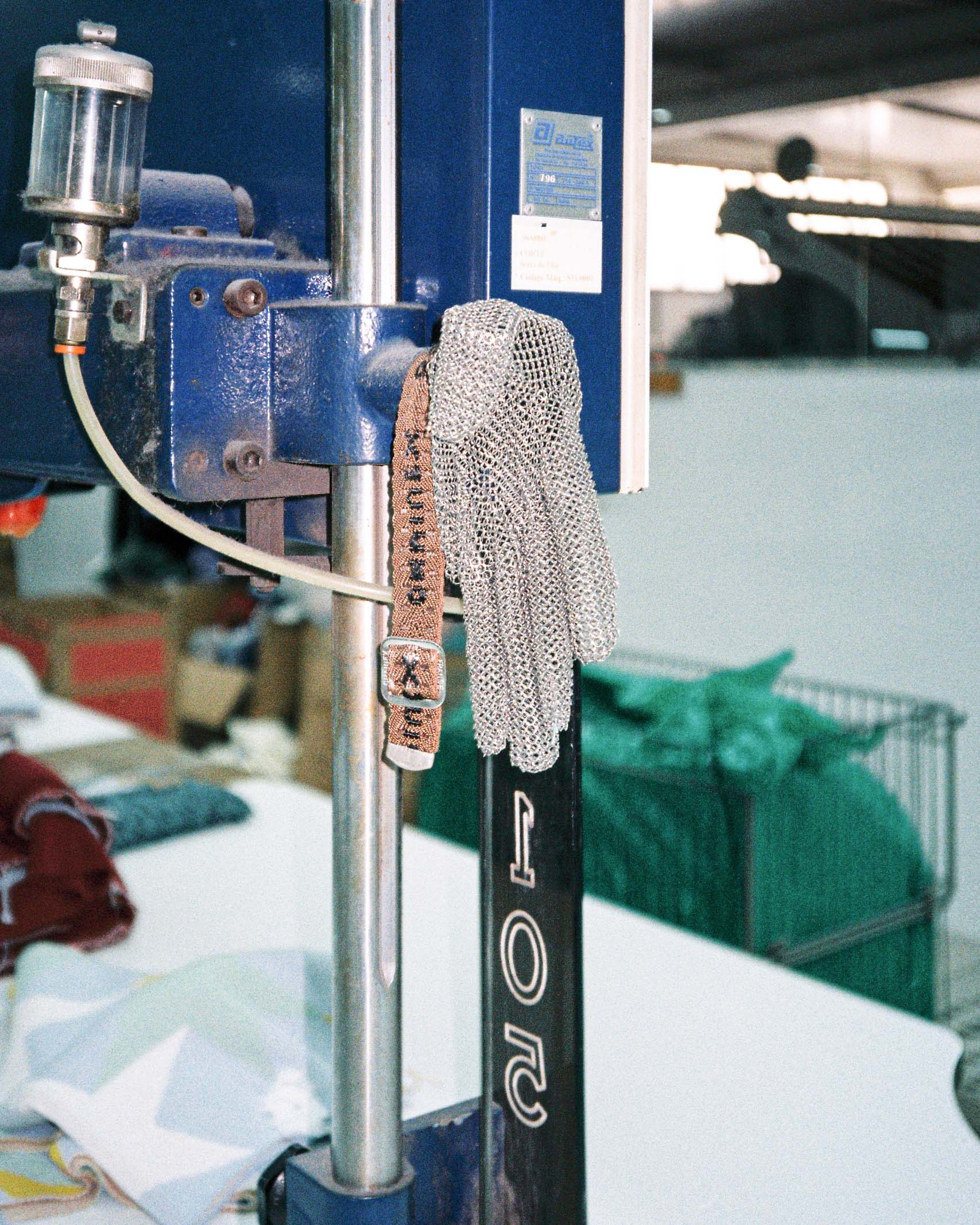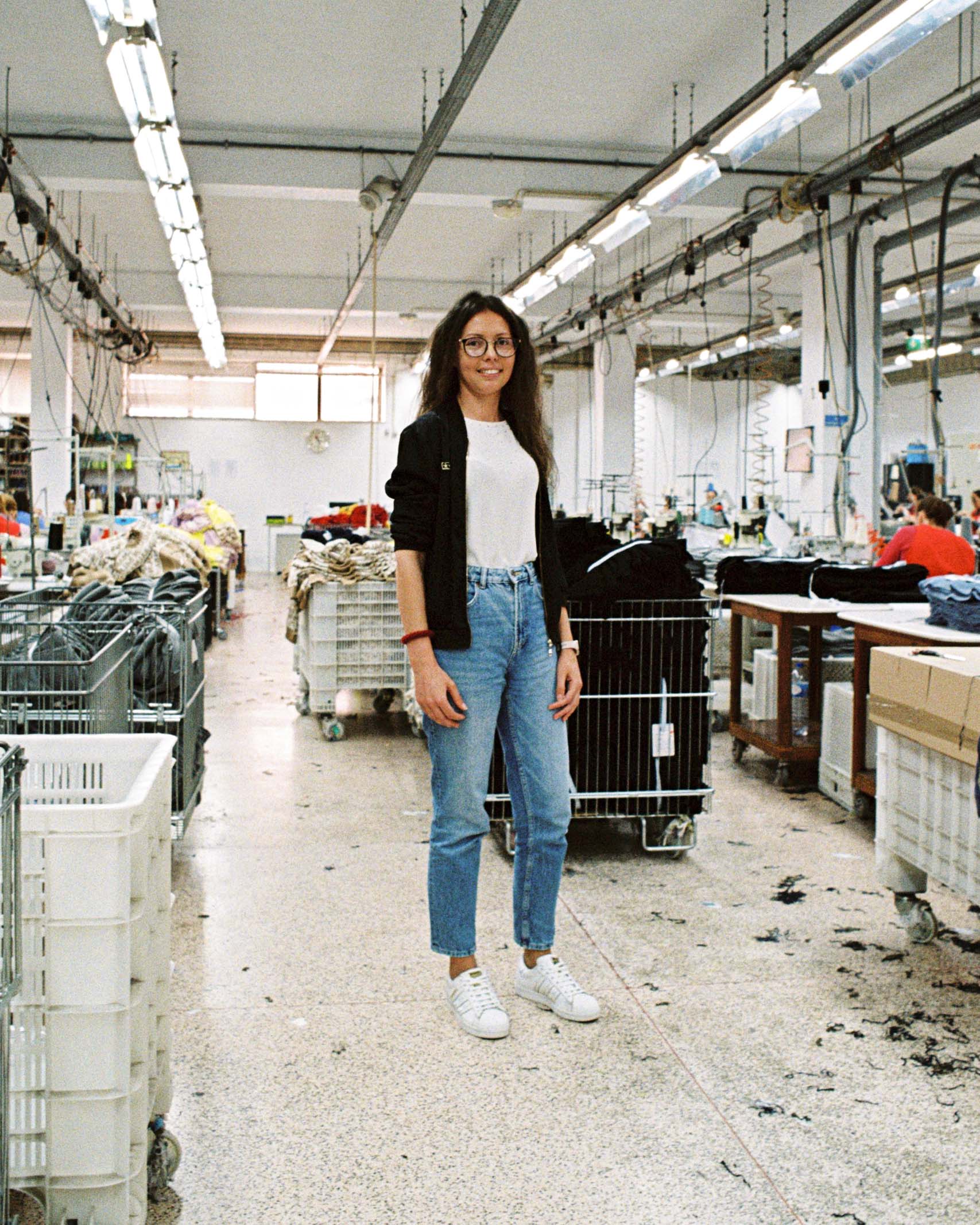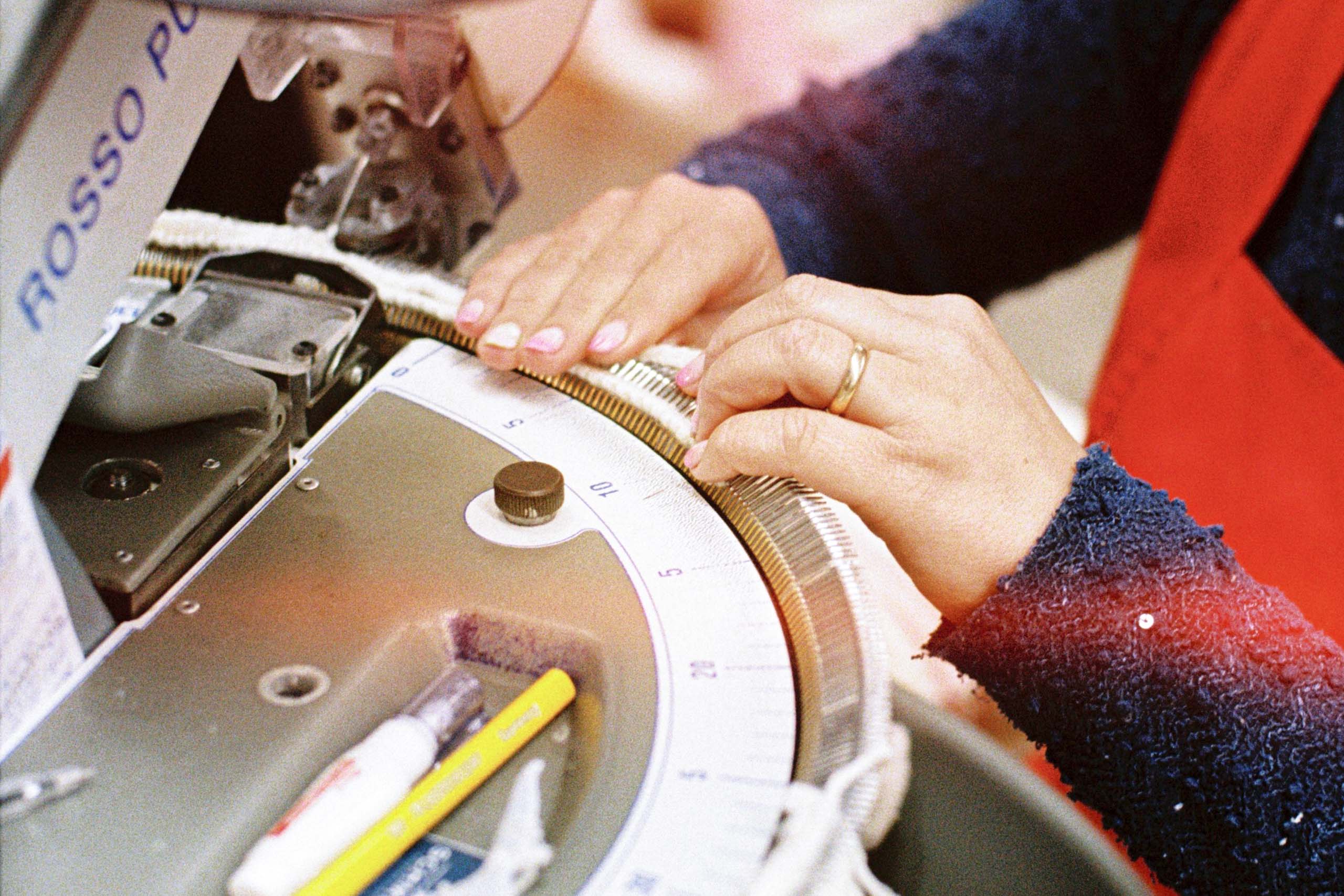 We still have a long way to improve things and we invite you to demand the maximum from us so that we can do it better and better.