Dessert is the last impression you get from a meal, you can save a bad menu but also spoil a good one! So, to help you finish your meals on these days, we want to share with you the recipe for an apple crumble from our colleague Antía. There we go!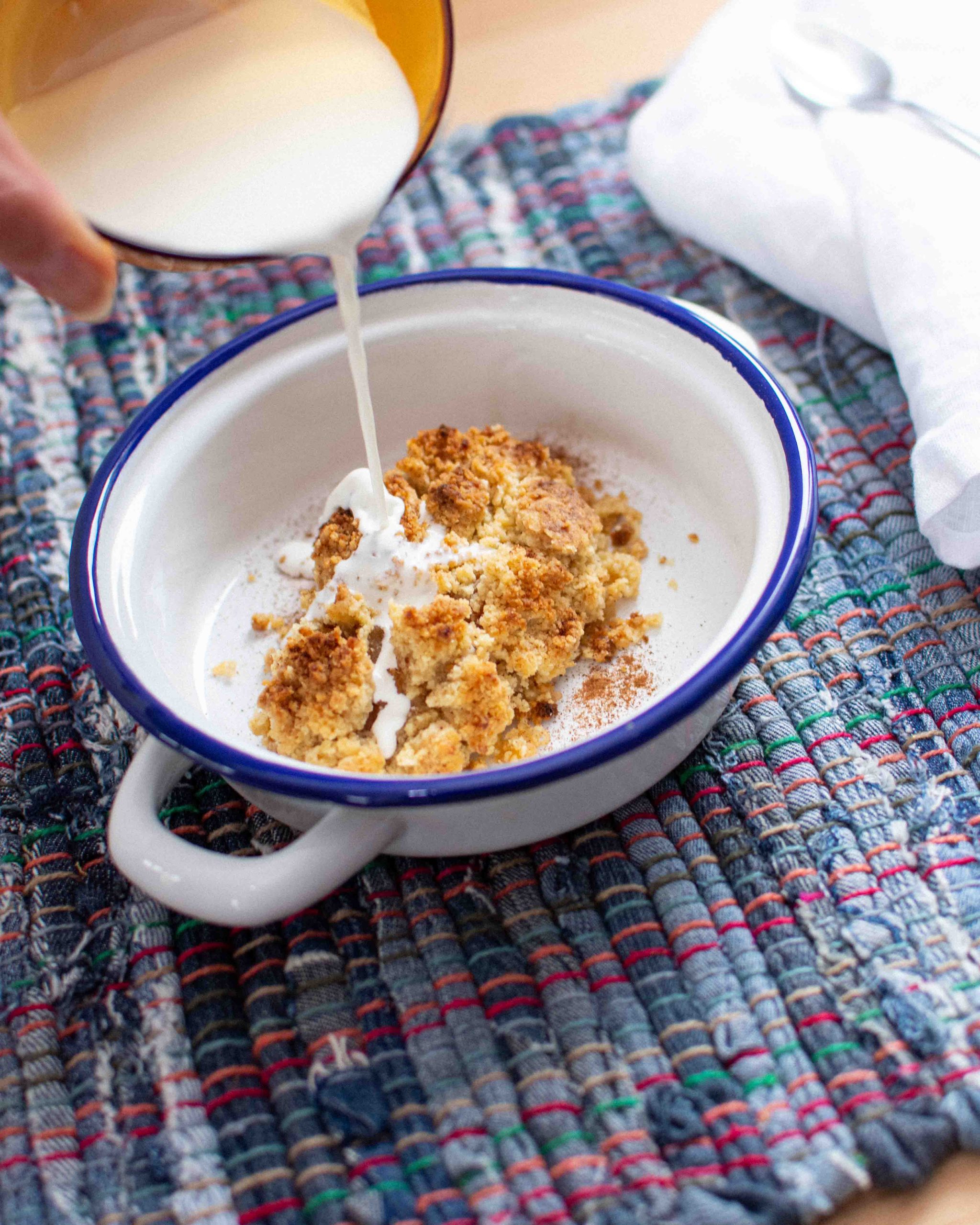 · 4 apples
· Juice of a lemon
· 75 g of brown sugar
· 30 g of butter
· Cinnamon powder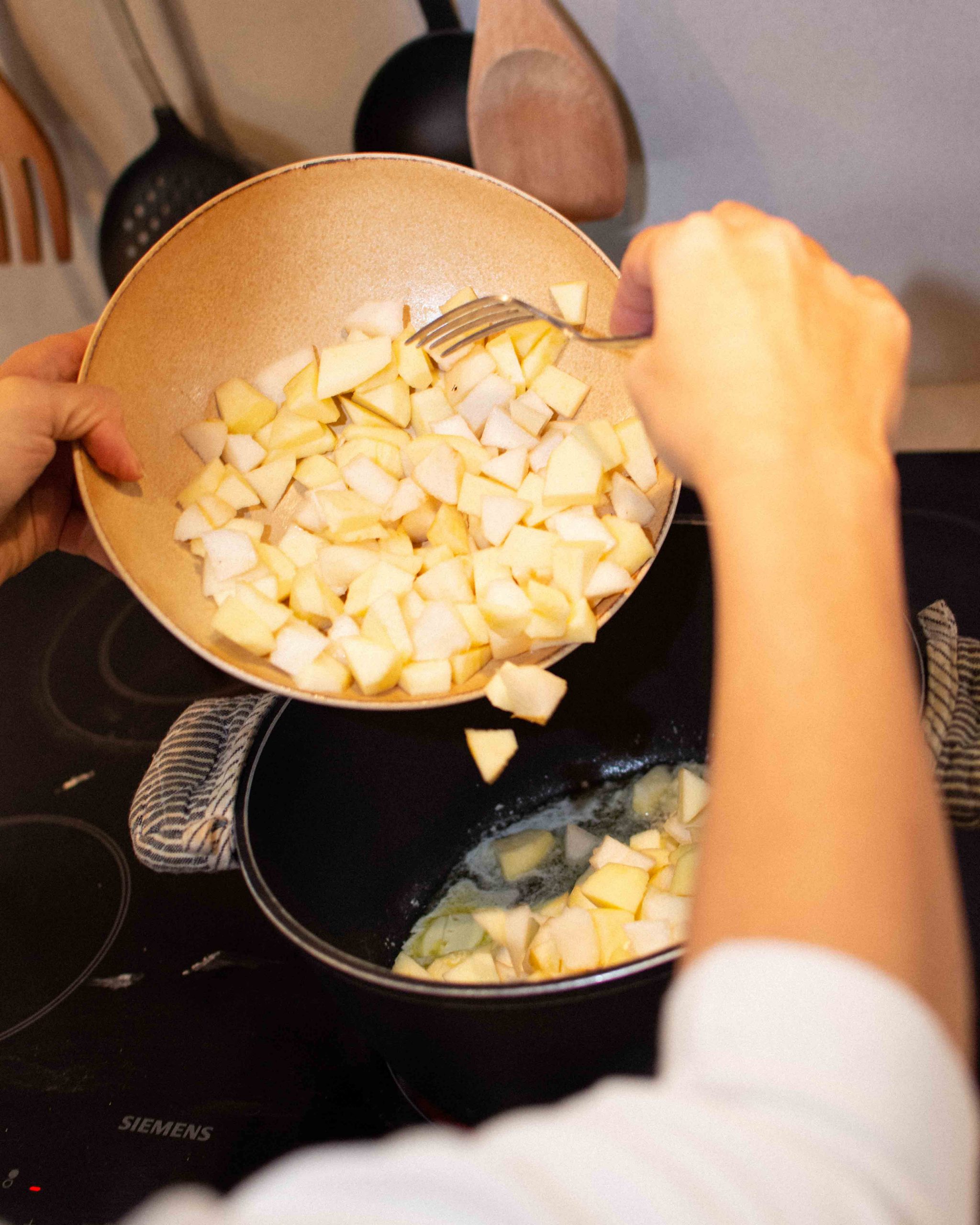 Peel and cut the apples into small pieces. Cook the butter over low heat and when it begins to melt, add the apple, lemon juice and sugar. Cover the pot and cook until it gets soft and golden.
When it starts to soften, remove the lid so that the liquid evaporates and add cinnamon. Cook until its browned in certain parts and there is no liquid left.
Pour the filling into the mold where the crumble will be baked. The fruit must be about 3 cm thick.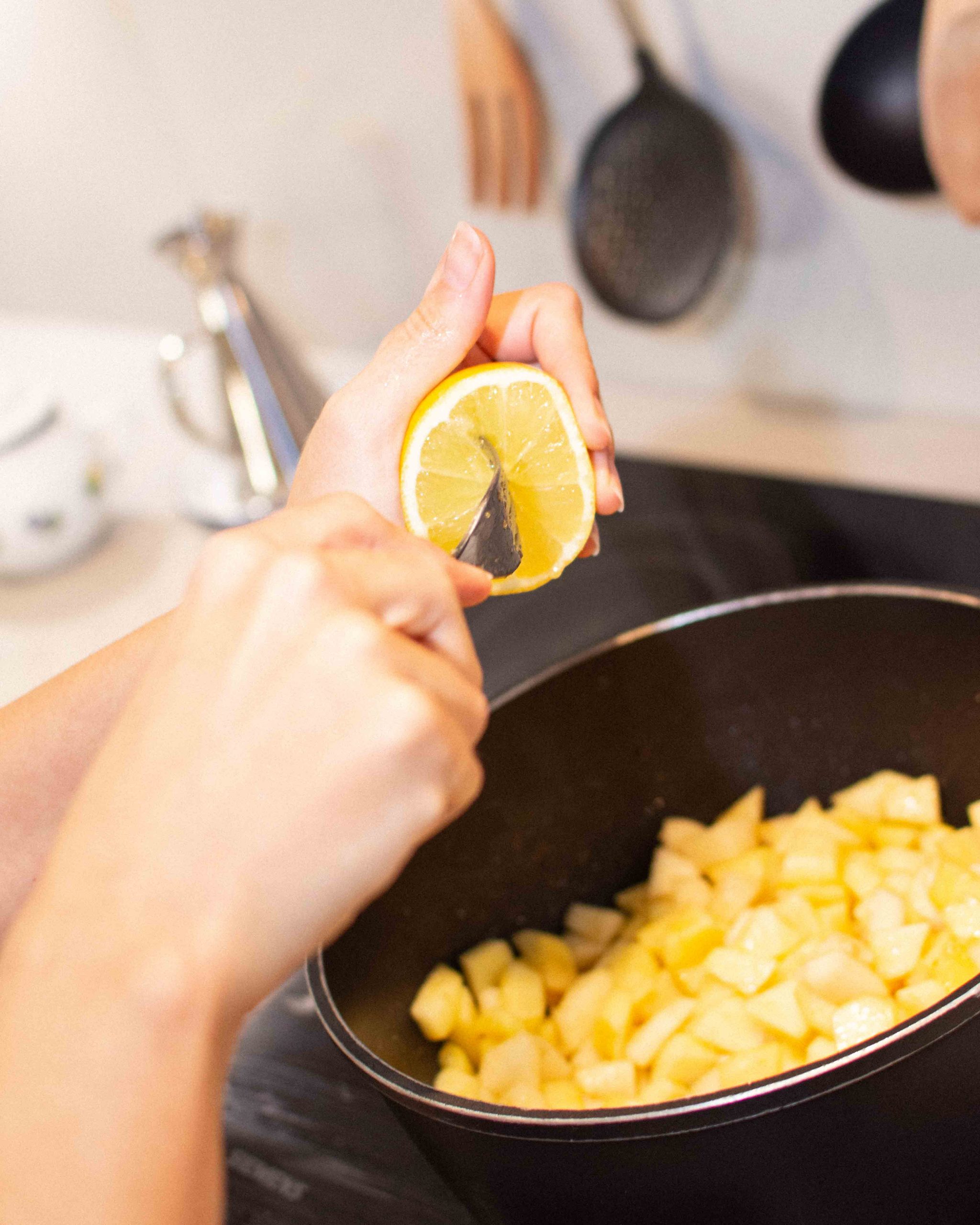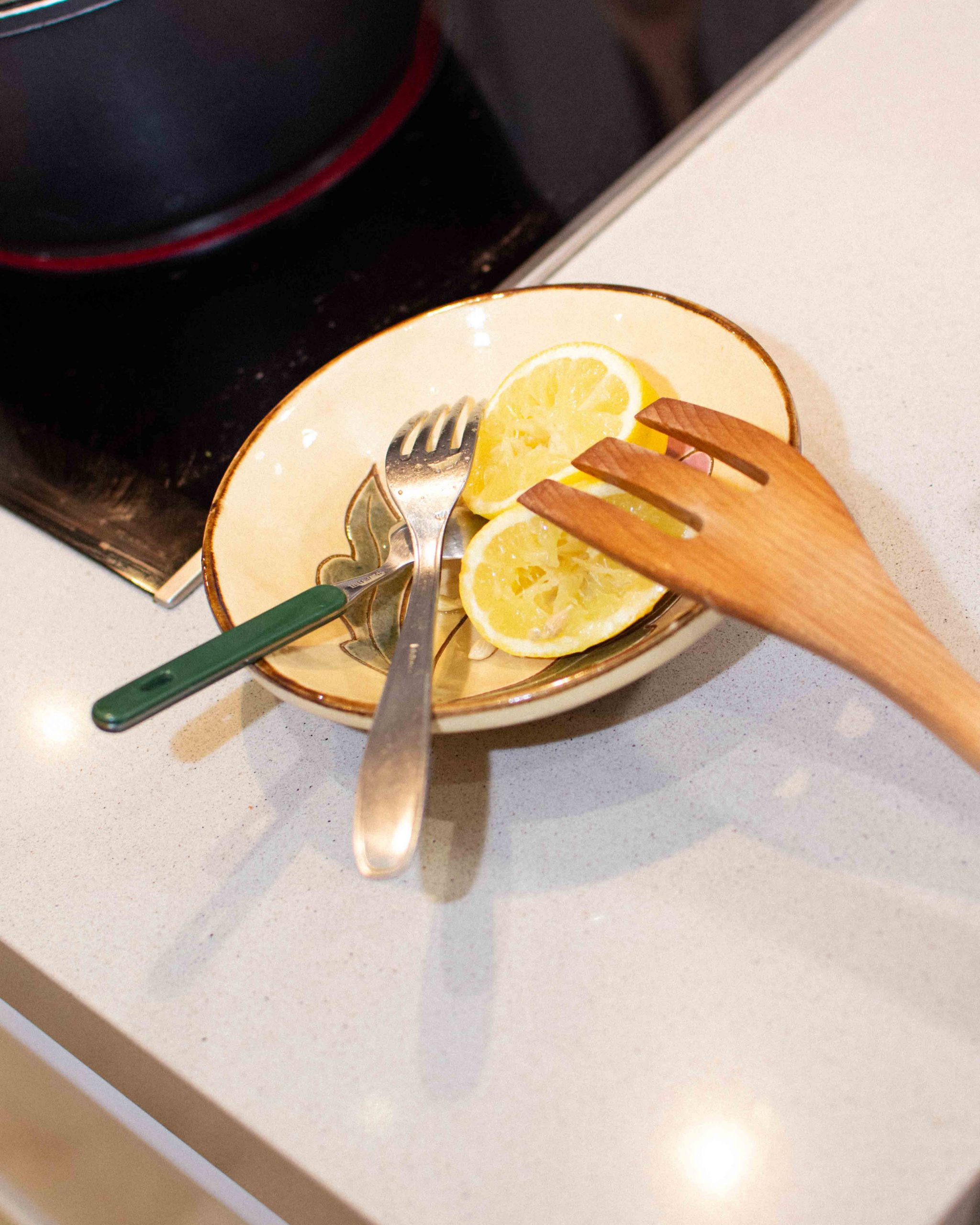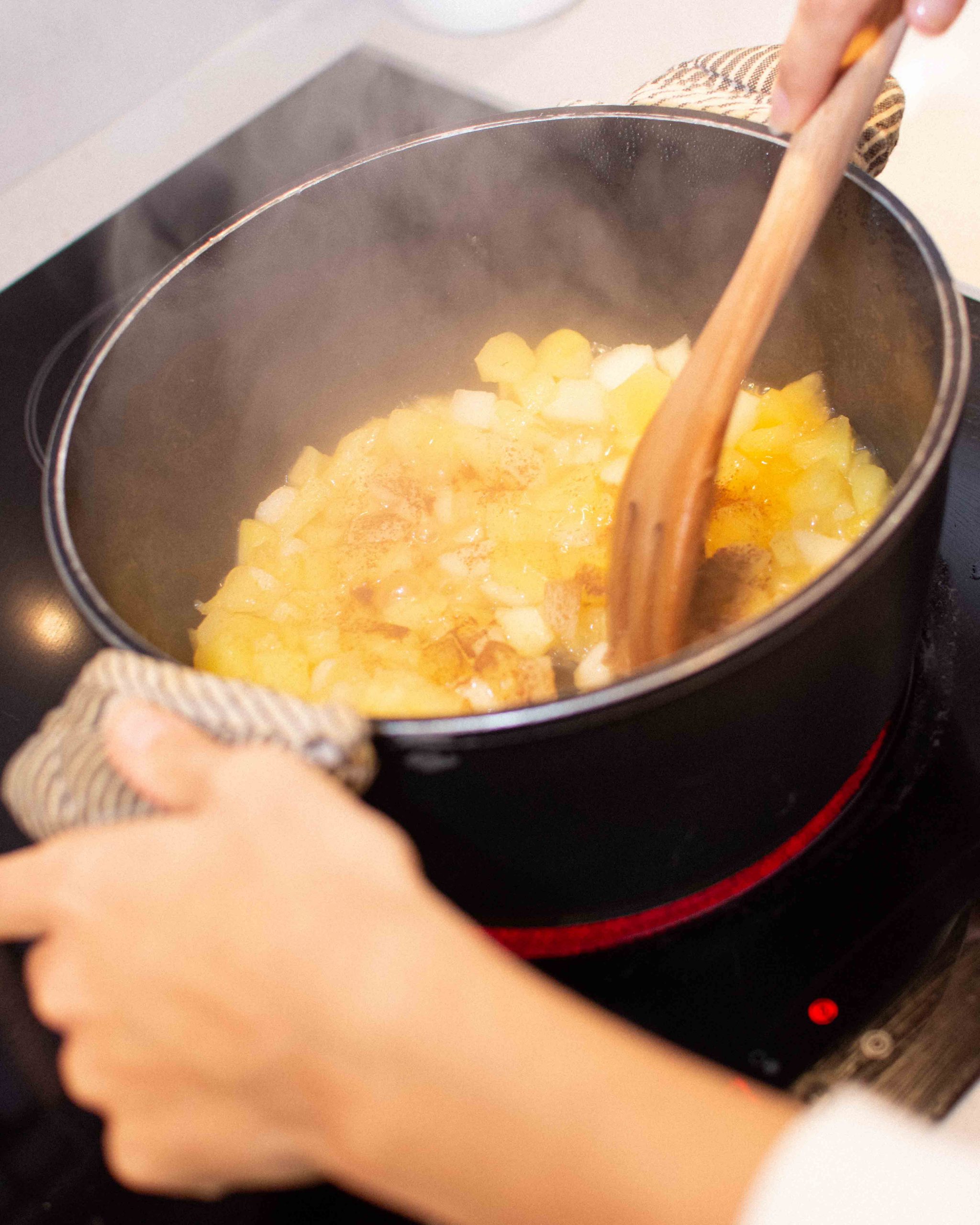 · 95 g of butter
· 150 g of wheat flour
· 45 g of brown sugar
· A pinch of salt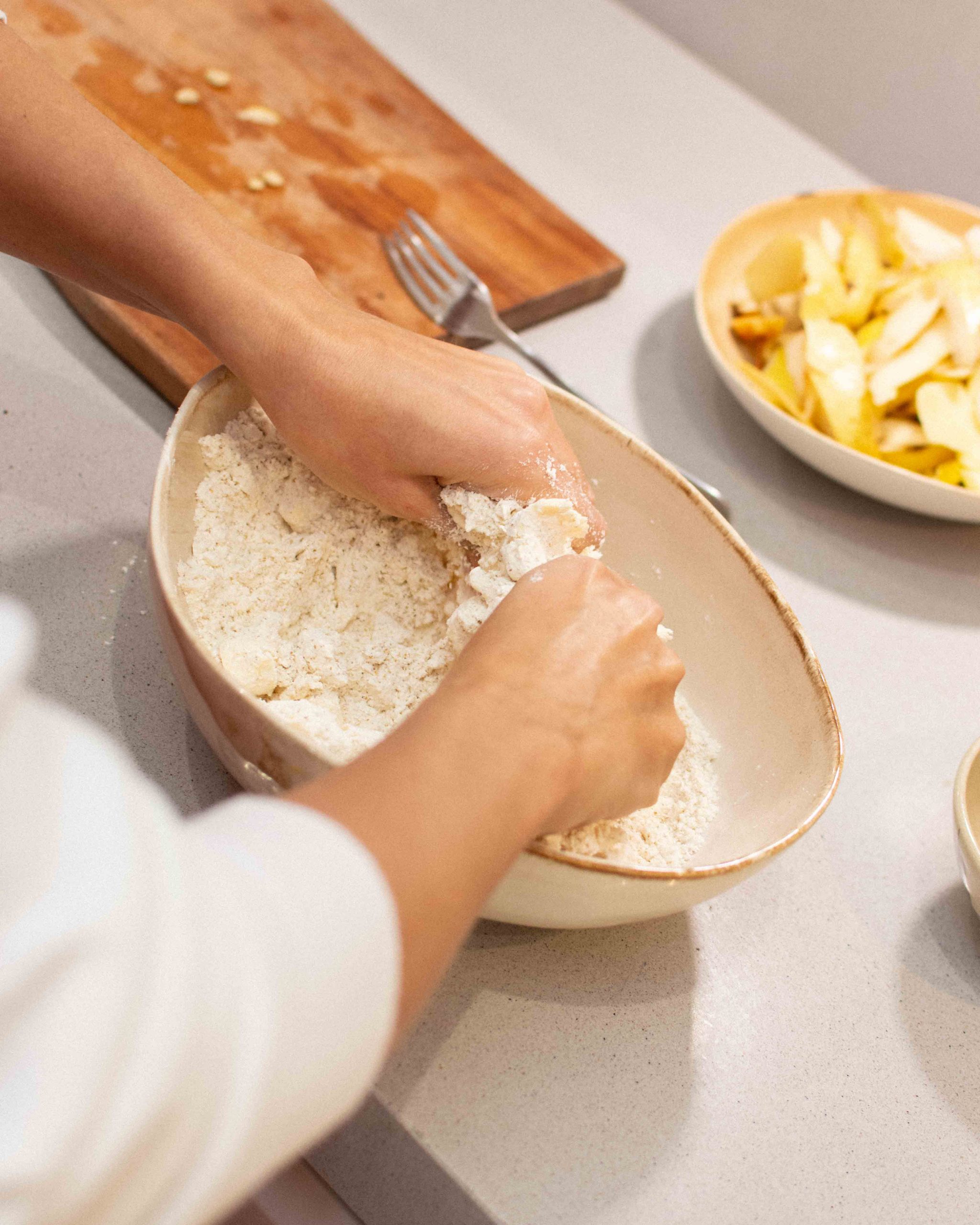 Mix flour, sugar and salt. Add cubed butter at room temperature and mix it into the flour with your fingers until you get a gritty texture.
Preheat the oven to 180ºC, spread the crumble over the apple base and bake it for 45 min until the crumble gets golden.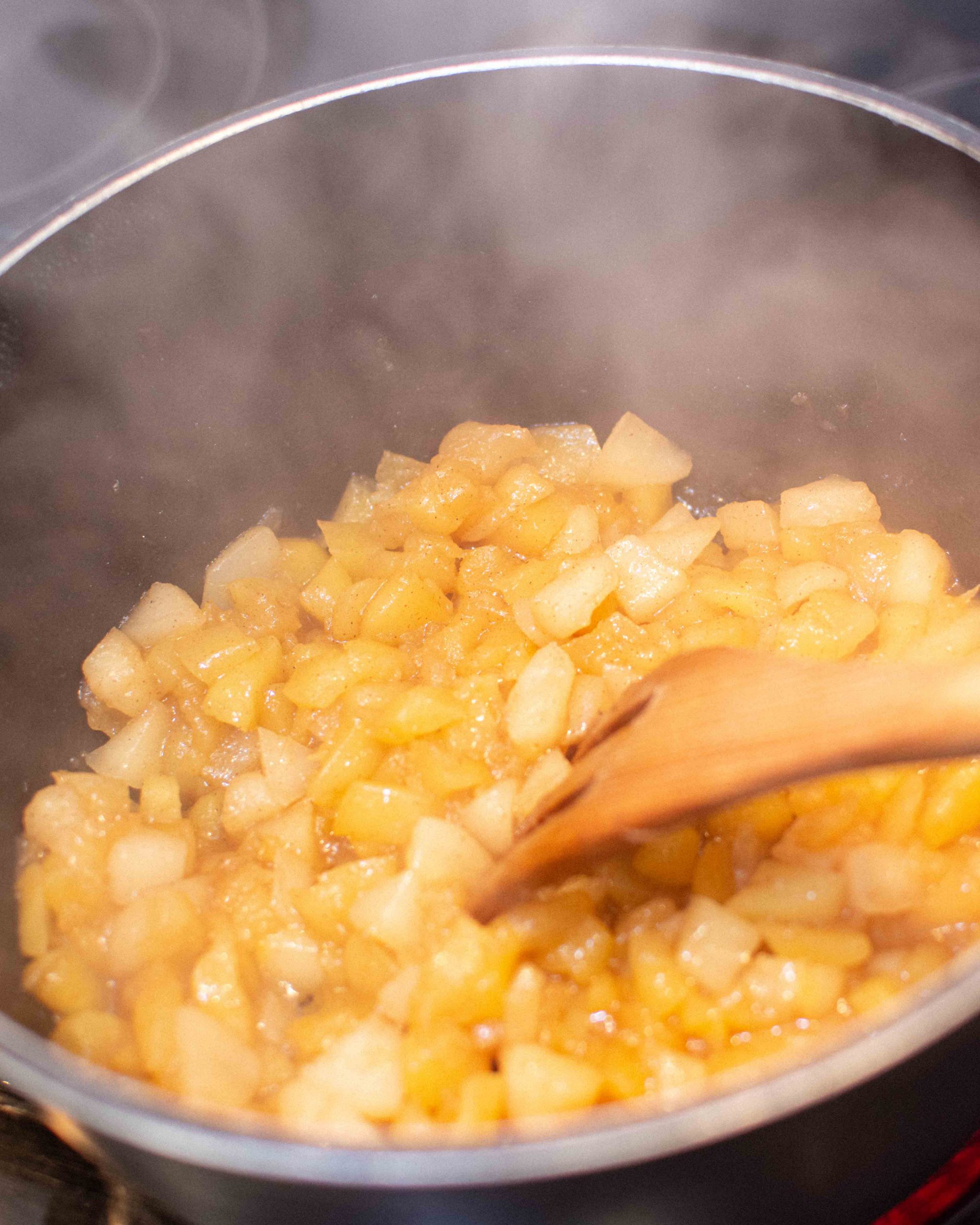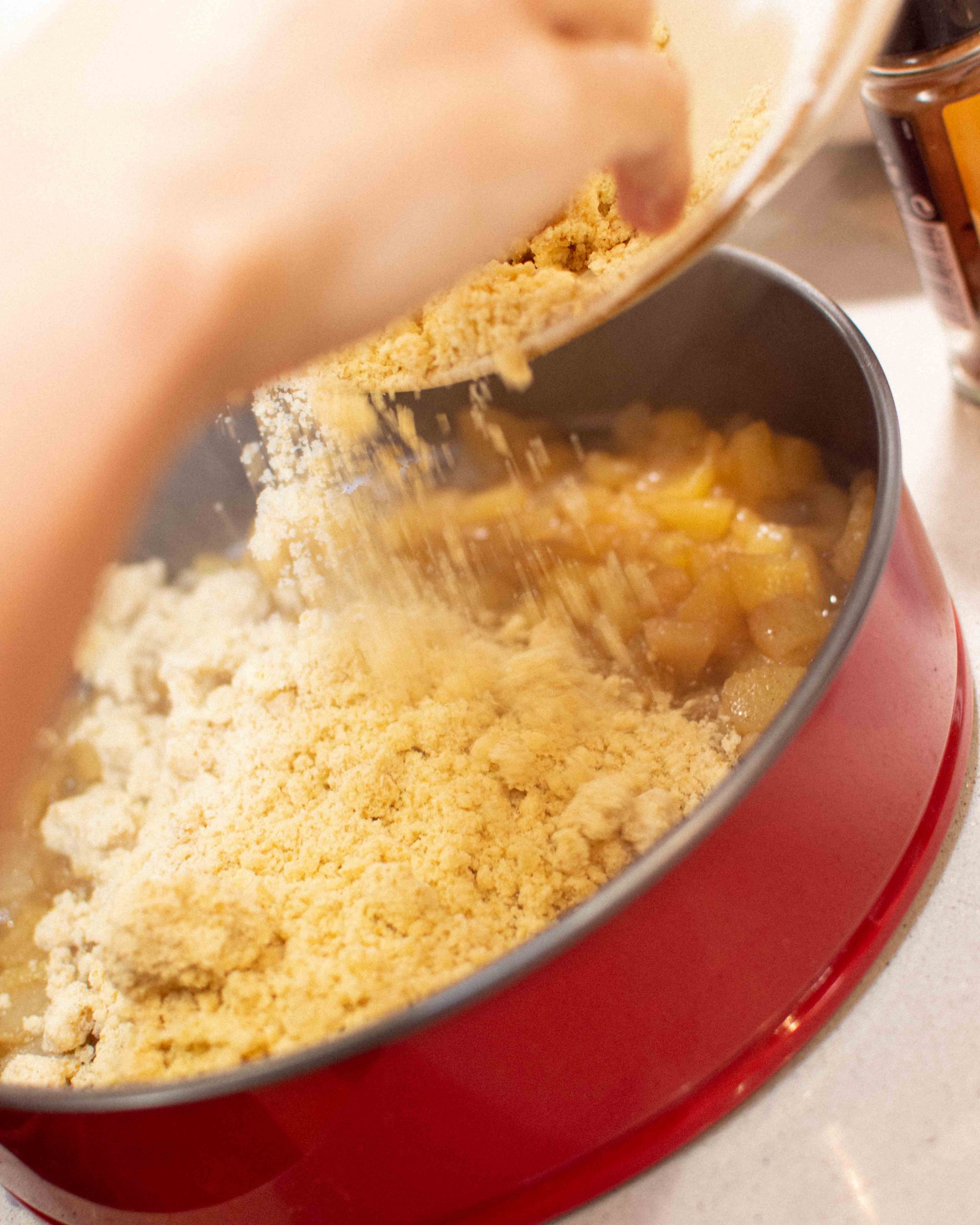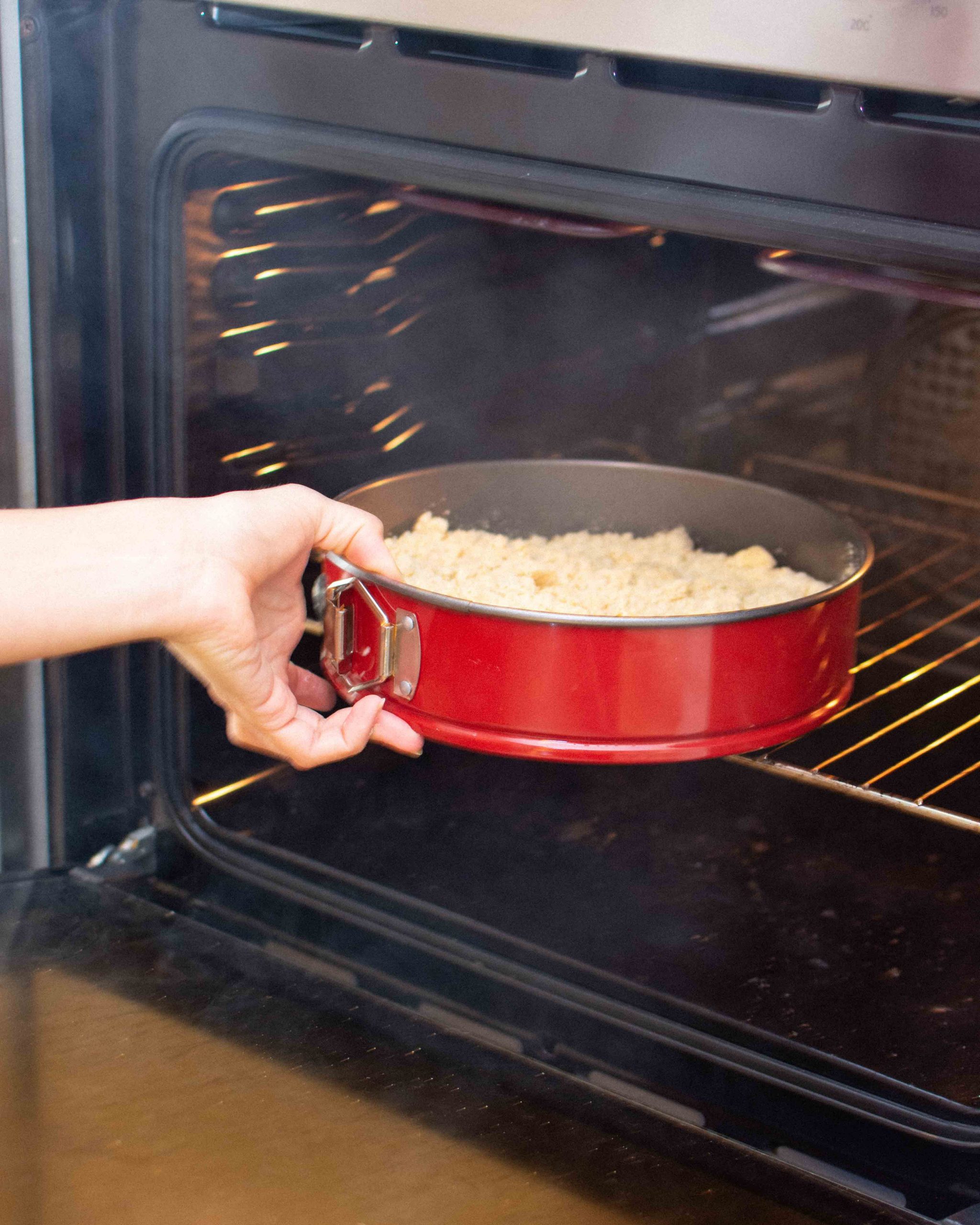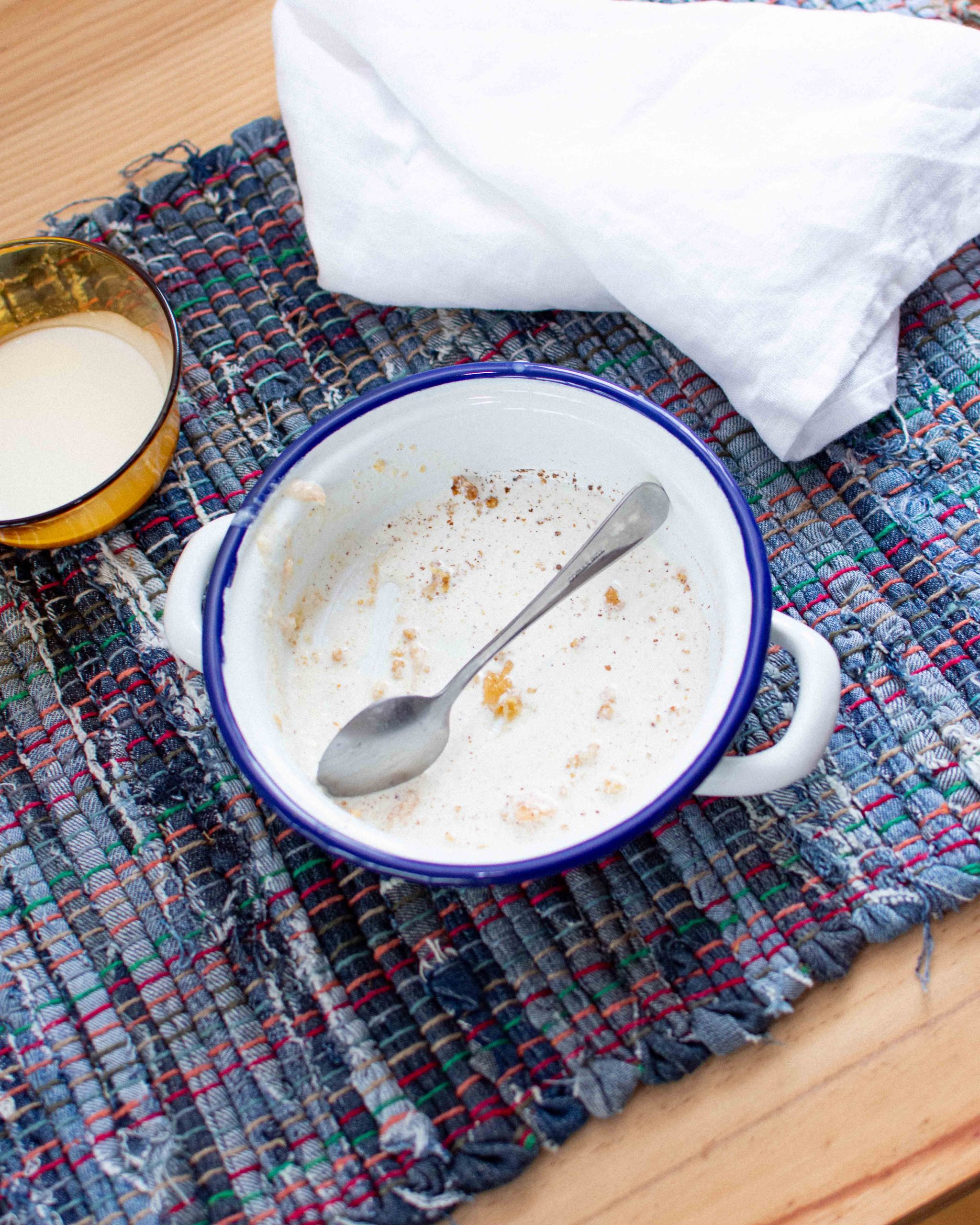 Enjoy it hot, warm or cold but with a splash of liquid cream on top!