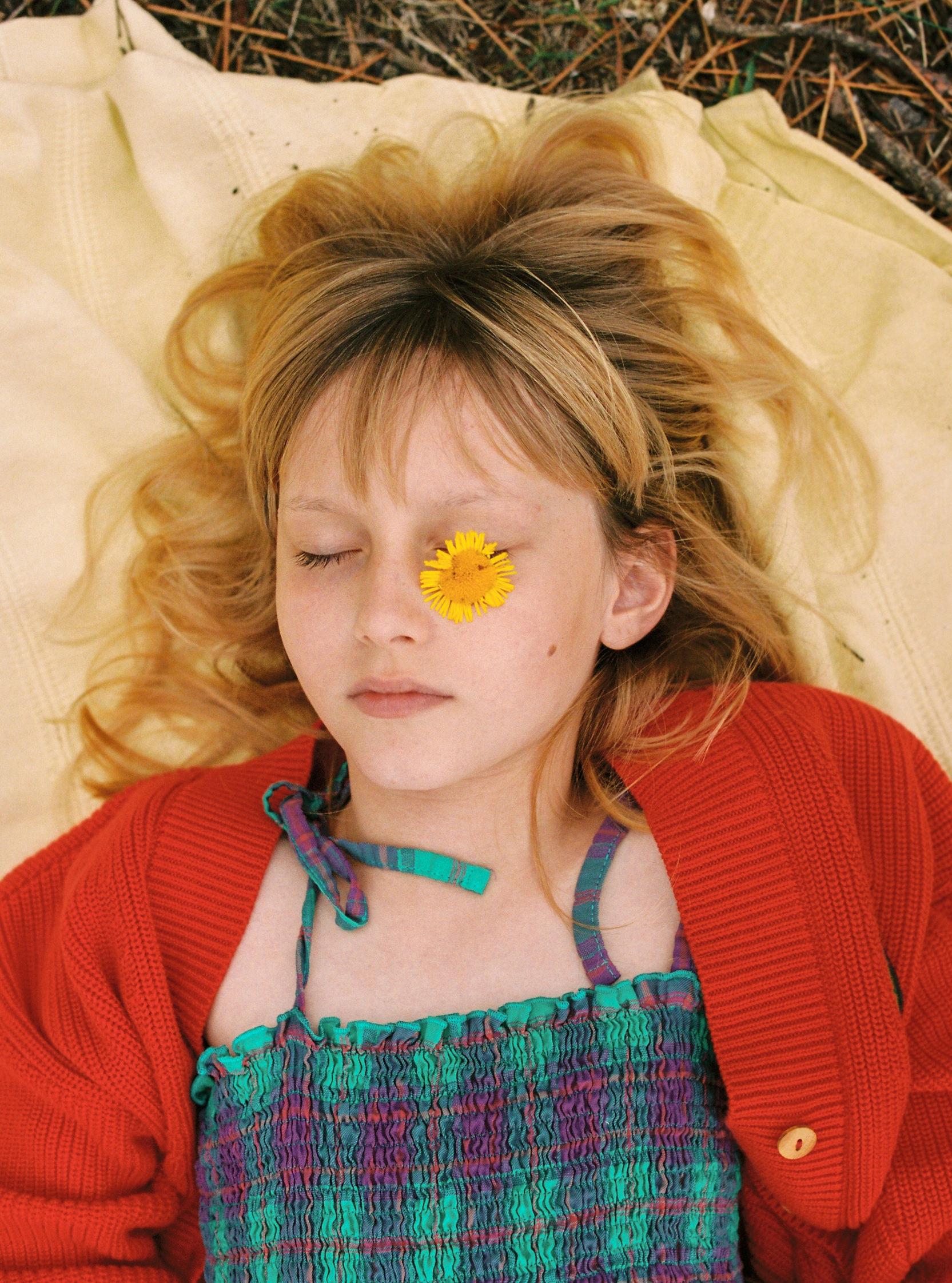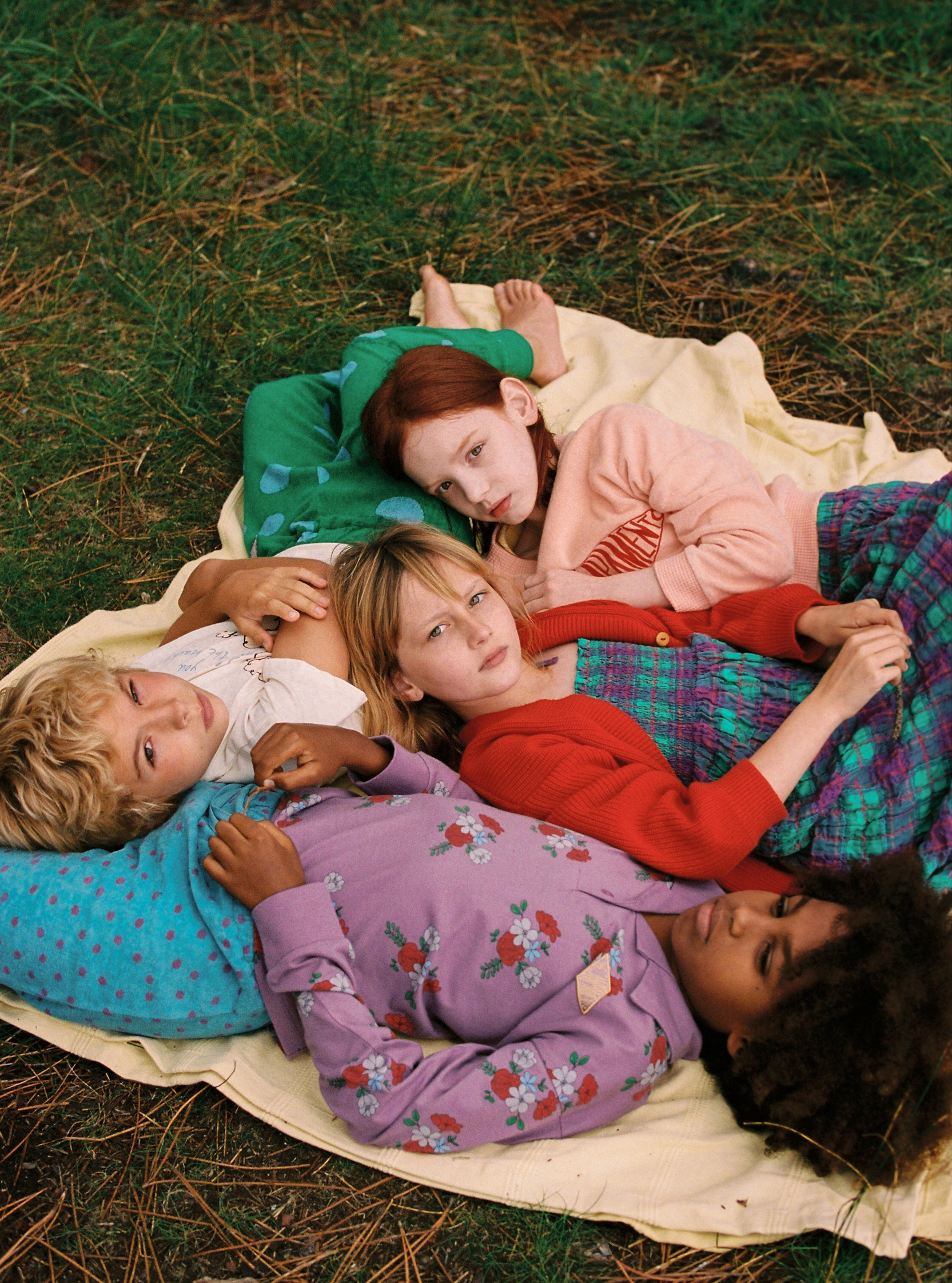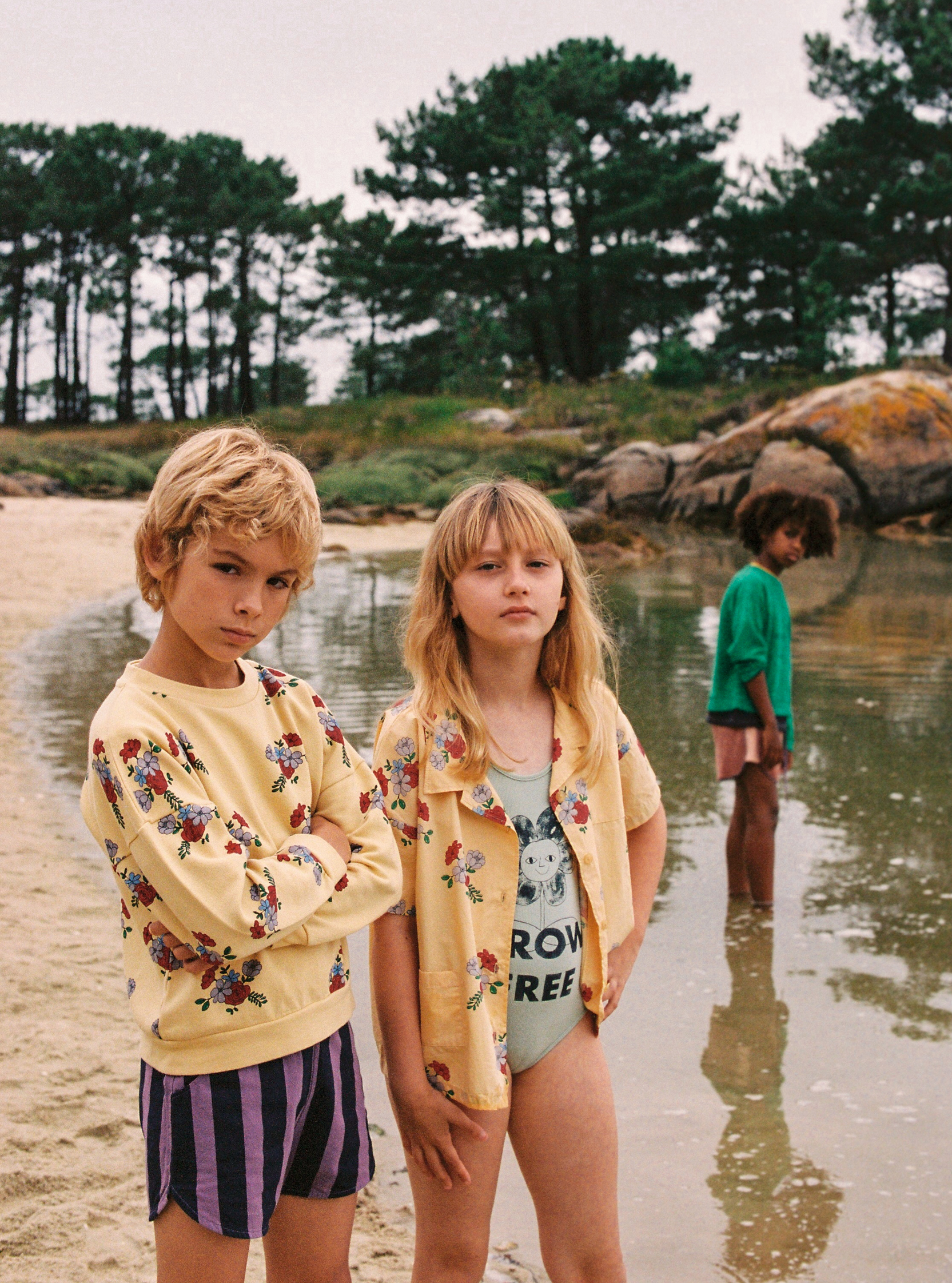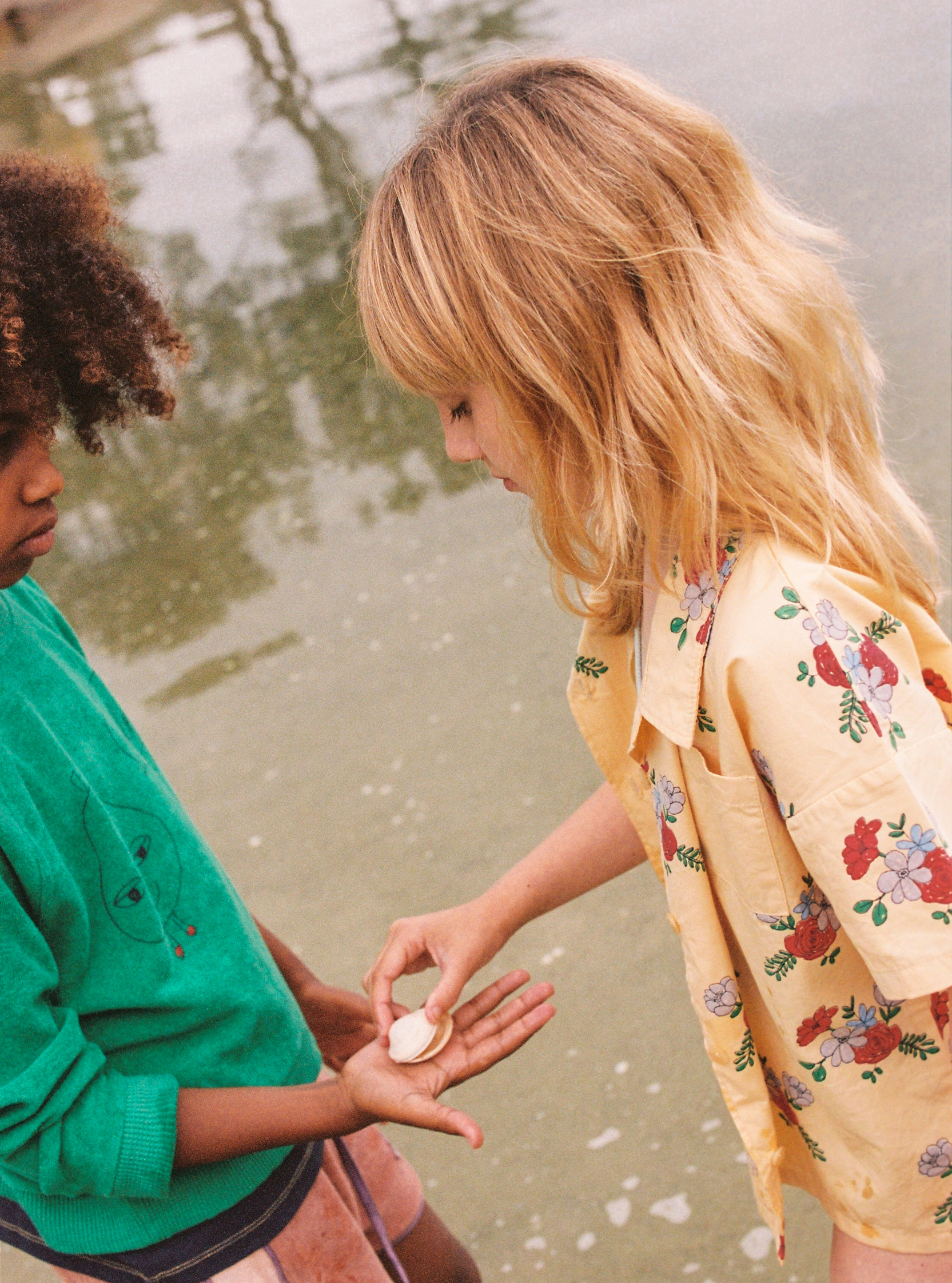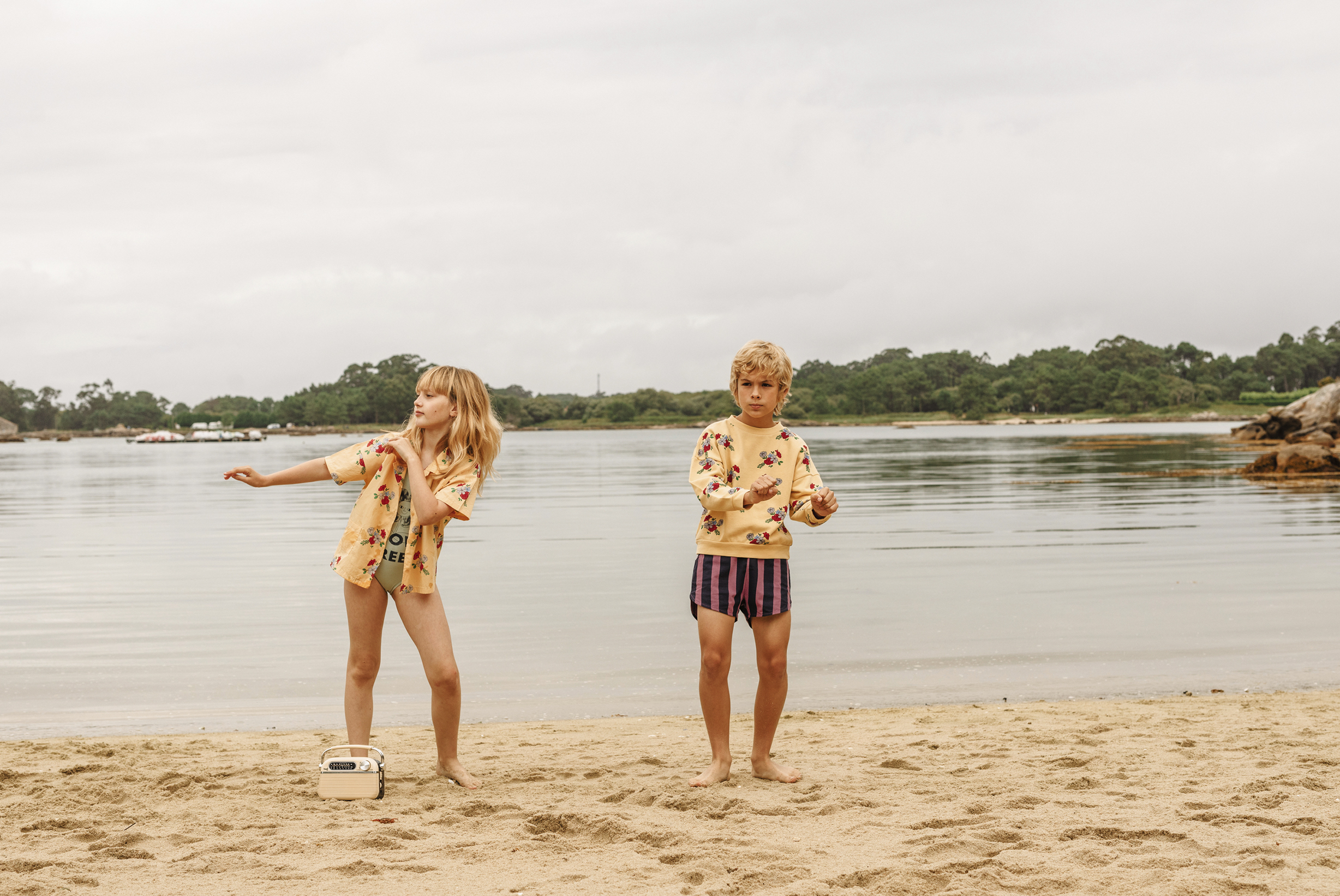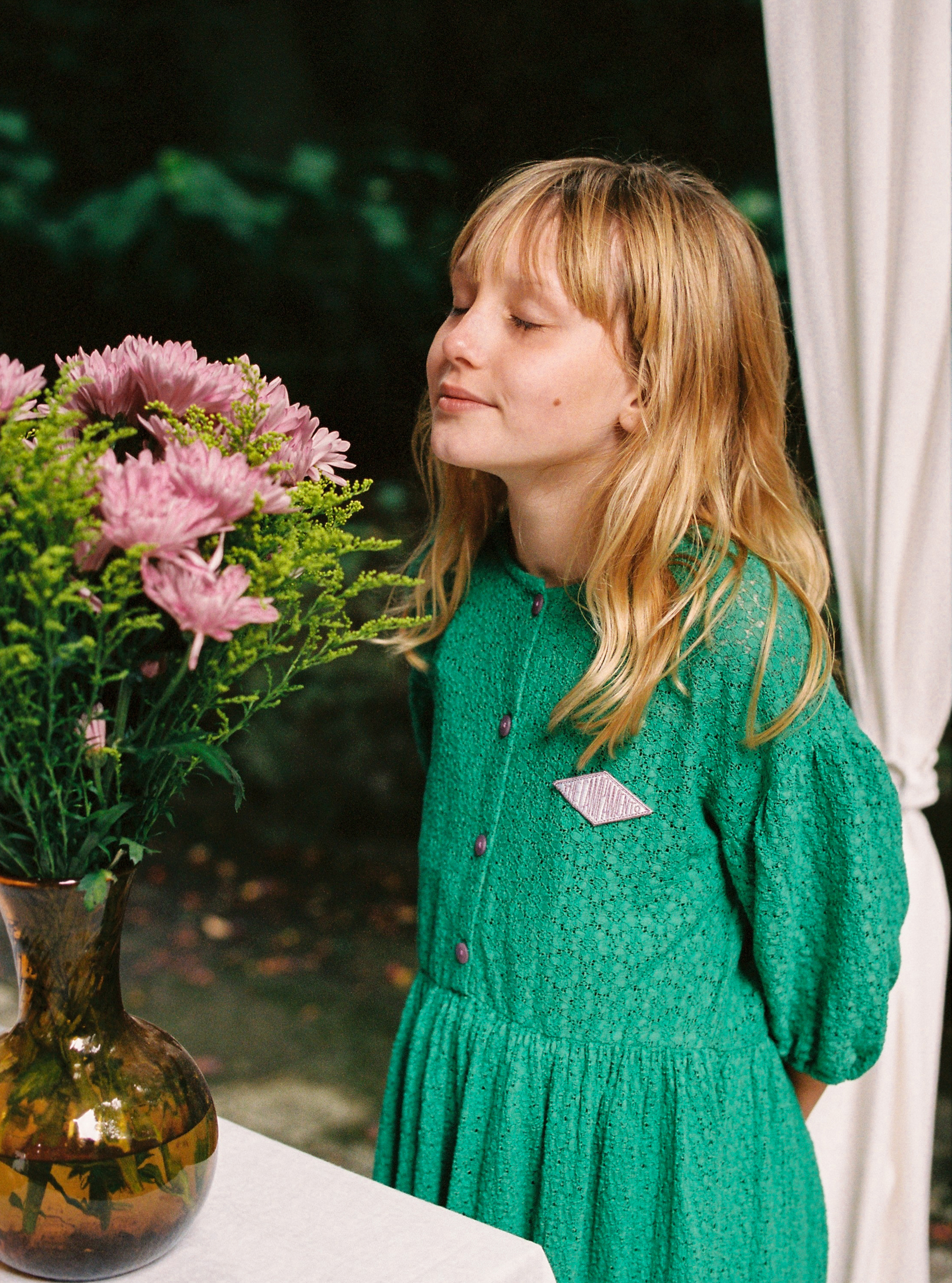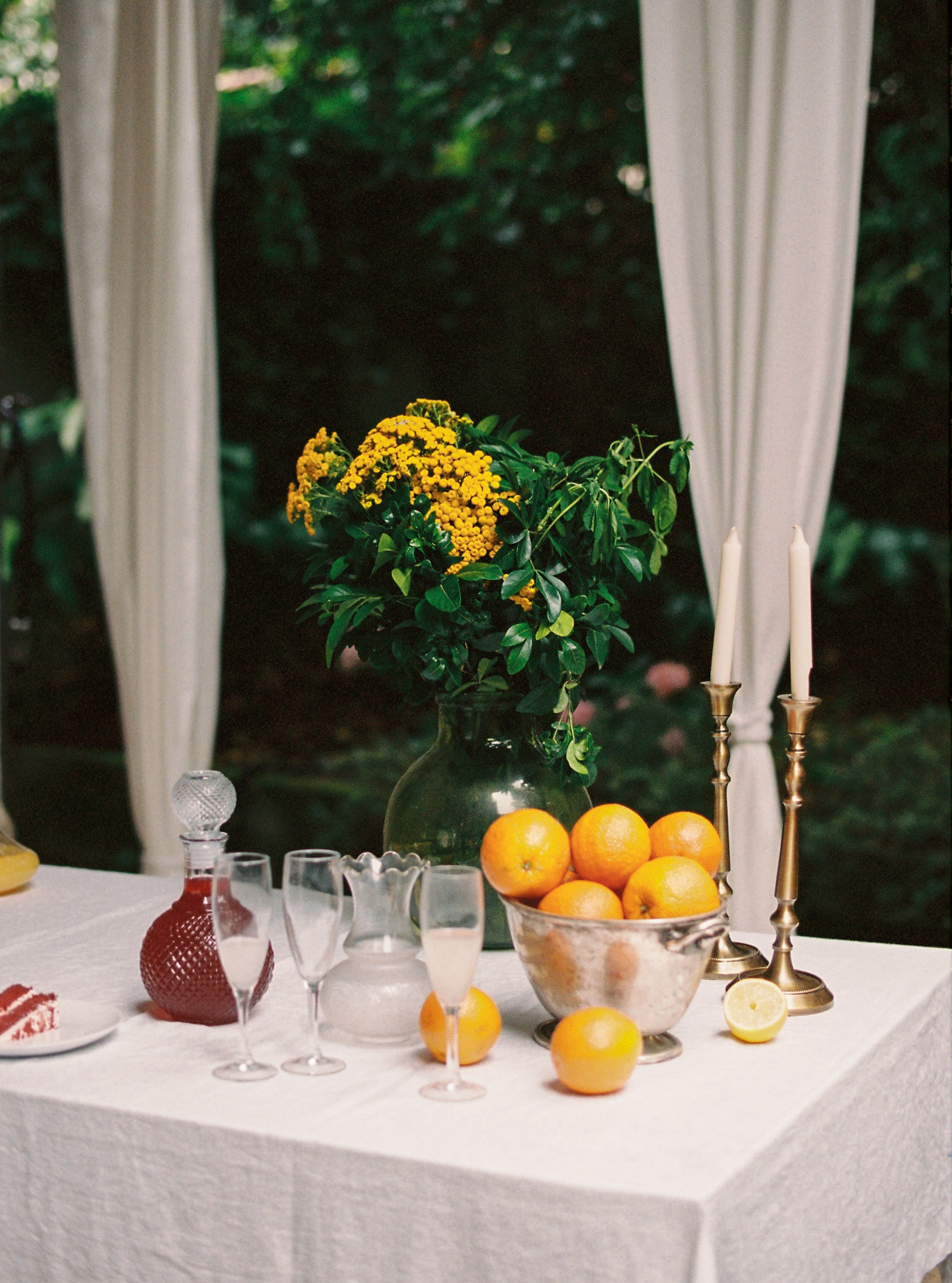 Spring/Summer 22 collection CALOR
CALOR (heat) is the energy that passes from one body to another when they are at different temperatures. The most immediate effect of heat is the increase in temperature, caused by the interaction between different bodies.
Its sensation invades you, your eyelids weigh you down, in fact your whole body weighs you down. It even seems that heat has a specific sound. It is the sound of long hours of naps, of cards beating against the table, of night time laughter and freedom.
As the thermometer continues to rise, time slows down and you know that a new season is approaching.
CALOR symbolizes many other things beyond interaction.
When temperature rises, you know that you will meet old friends and find new romances. Love and friendship grow with interaction.
In this SS22 collection, we want to pay tribute to heat, a window to love and friendship that opens only when temperature rises non stop.